Victorian/Historically Themed Act
Suitable for Science Festivals
About the Show
Join our two bonkers boffins, Warp and Weft on a voyage through deepest history. Get ready to laugh, marvel and have your mind expanded as you meet whip cracking Romans, morris dancing Vikings and a flying Siberian tiger. Using a fantastic fusion of sensational circus skills and visually compelling comedy, this family show is full of absurdly funny nonsense-mongering and toothsome tomfoolery.
What to expect
The two performers arrive in their H. G. Wells style Time Machine. They then pause the hands of time to set up their props and sound system. Using the power of theatre and wibbly-wobbly dance, the audience is transported through time, visiting various pivotal moments in history designed to entertain and educate the whole family. The show includes time travel/science themed magic tricks, juggling and diabolo routines with lots of audience participation. It is particularly suitable for families with young children as it is meticulously put together with a gentle and friendly style.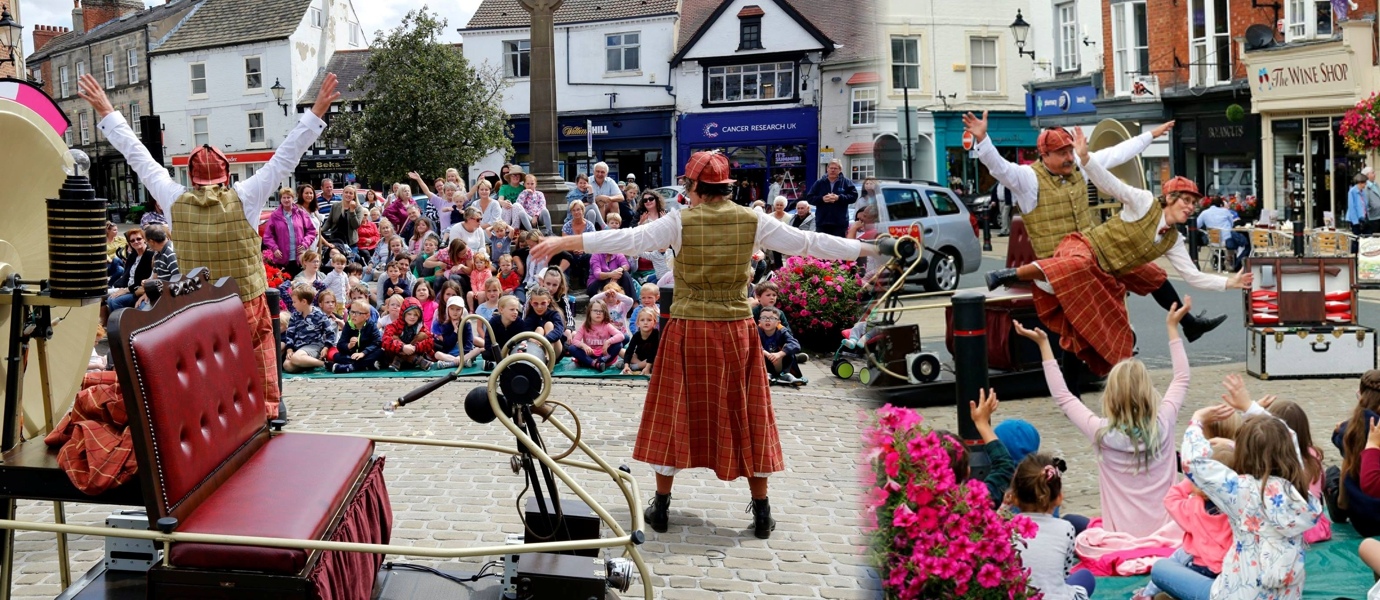 How to Book
Don't miss your chance to immerse the crowd in the annals of history on this hilarious and bumpy ride through time. Book now and watch time slow down as you wait impatiently for the day that Warp and Weft arrive!
CONTACT US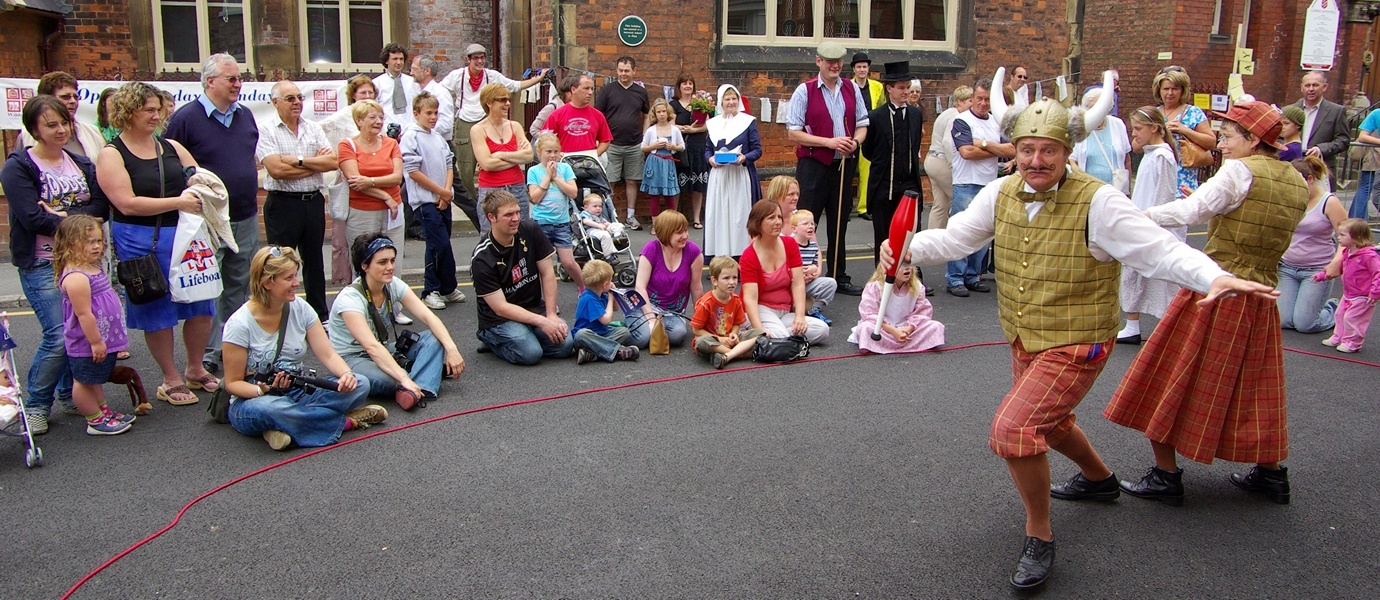 Thank you very much for your amazing performances of Time Trouble at Seven Stories. You held the whole audience (young and old alike) spellbound throughout the show as they followed the thrilling antics of Ms Warp and Professor Weft! Many parents told us that their youngest children had never given their full attention to anything for 45 minutes before, but yet they were completely captivated by the whole performance! We felt it was the perfect combination of circus skills and acrobatics combined with a really entertaining wander through history.
Bell and Bullock are always innovative, professional and very popular with audiences when we book them for events. Their shows always mix innocent joyful buffoonery with clever technical skills and I would have no problem booking them for any of our events.
Their current work is delightful and they engage greatly with the audience drawing them into their world and ensuing that children and adults alike get involved in the performance. They have great skills in encouraging participation and drawing in crowds. They are real people pleasers and we know that when we contract them in events that we can be guaranteed high quality reliable and colourful entertainment.