Marvelous for Night Time Events
Perfect for Parades and Light Switch Ons
About the Walk/Driveabout
Behold the Illuminated Time Machine; an incredible piece of eccentric engineering. Let Professor Warp and Miss Weft, our two intrepid Victorian time travellers, show you their box of cosmic secrets.
What to expect
Perfect for night time events, parades and light switch ons. The dynamic duo are very interactive and can perform a series of time themed magic and mind-reading tricks. On board there is a sound system for playing music and they create a warm glow where ever they go!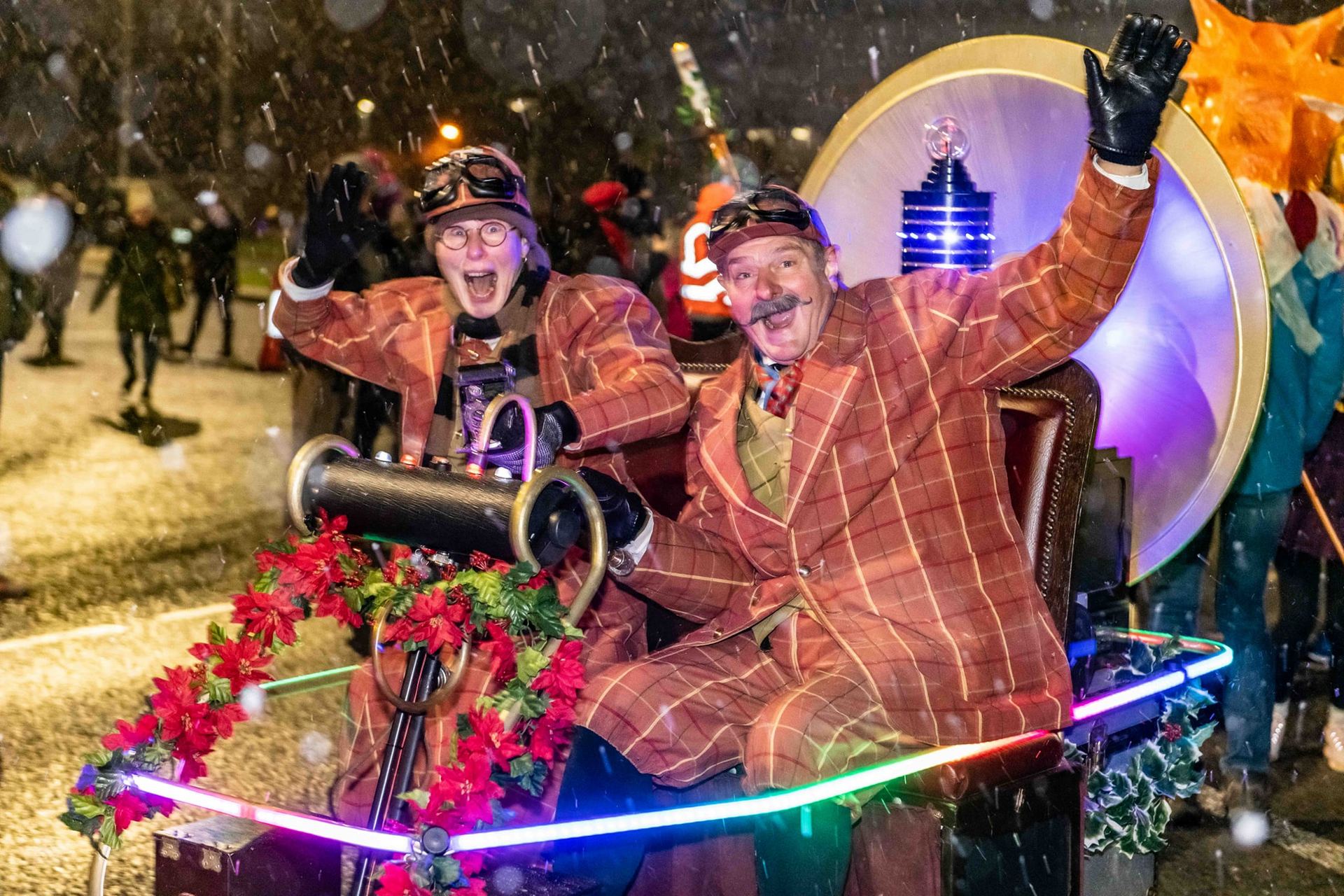 How to Book
Book now by clicking the button to go back in time with these two bonkers boffins. Don't miss out on the chance to discover the secrets of the universe, see a parlour trick or two and other immemorial madness.
CONTACT US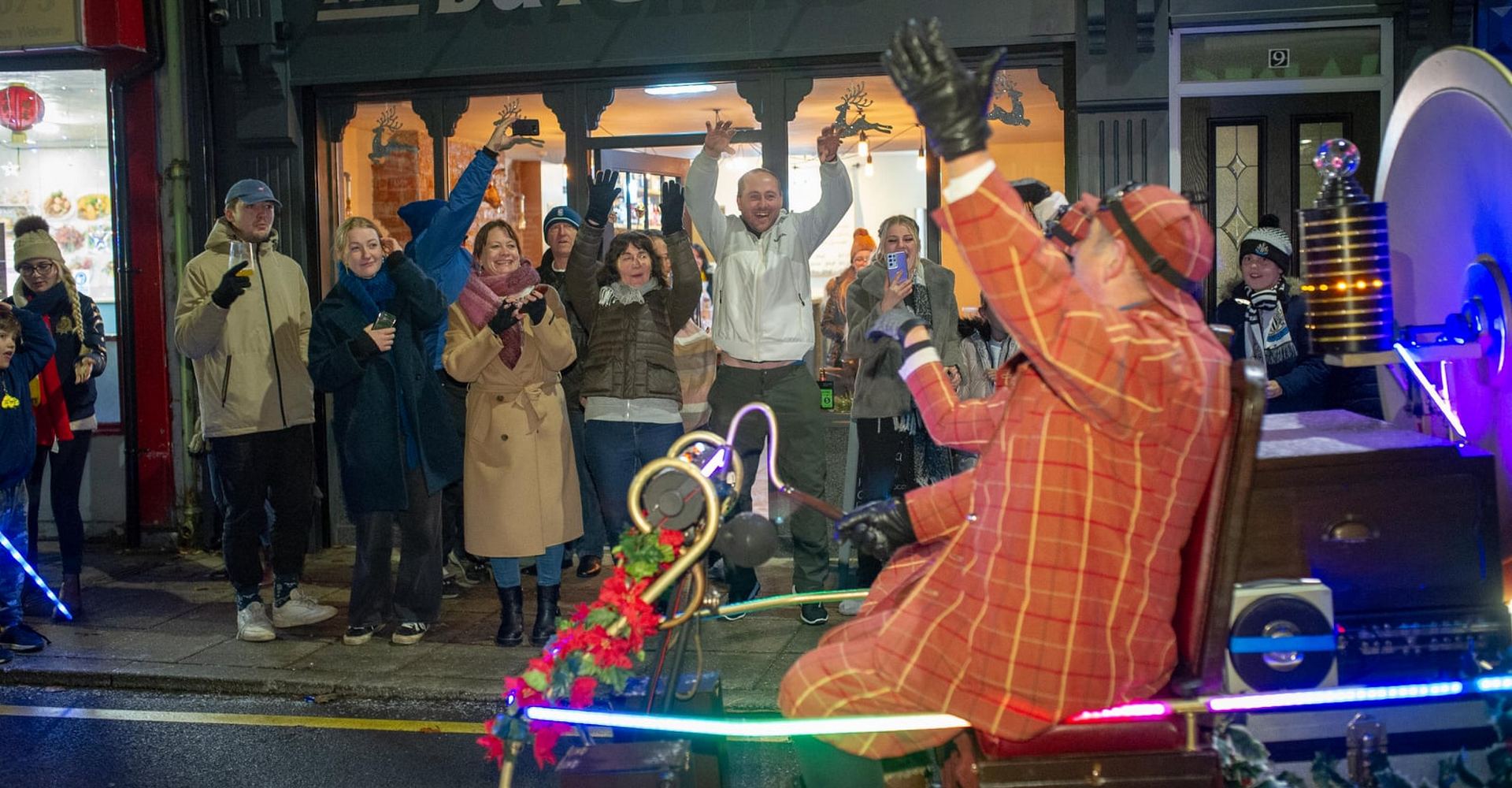 Thank you very much for your amazing performances of Time Trouble at Seven Stories. You held the whole audience (young and old alike) spellbound throughout the show as they followed the thrilling antics of Ms Warp and Professor Weft! Many parents told us that their youngest children had never given their full attention to anything for 45 minutes before, but yet they were completely captivated by the whole performance! We felt it was the perfect combination of circus skills and acrobatics combined with a really entertaining wander through history.
The act was great, we had lots of positive feedback about it and you featured on the front page of the Surrey Advertiser.