Great for Victorian Christmas Markets and Dickens themed Events
Perfect for all Parades
About the Walk/Drive about
Having just arrived from their Victorian Christmas celebrations of 1888 and very much in the mood to share it with all, Professor Weft and Ms. Warp perambulate and play carols in their incredible contraption, an H. G. Wells style Time Machine. You'll get a taste of (and even perhaps for) Victorian life as they amaze passers-by with magic, mind reading and festive facts from the box of cosmic Christmas secrets.
What to expect
The two performers drive about in their impressive H. G. Wells style Time Machine playing seasonal tunes from the on board sound system – expect plenty of festive jazz and old time crooners! They stop to interact with the crowds and take great pleasure in performing a series of Christmas themed magic and mind reading tricks. The Time Machine is festively decorated and will create a real talking point and photo opportunity at any event, Christmas themed or otherwise.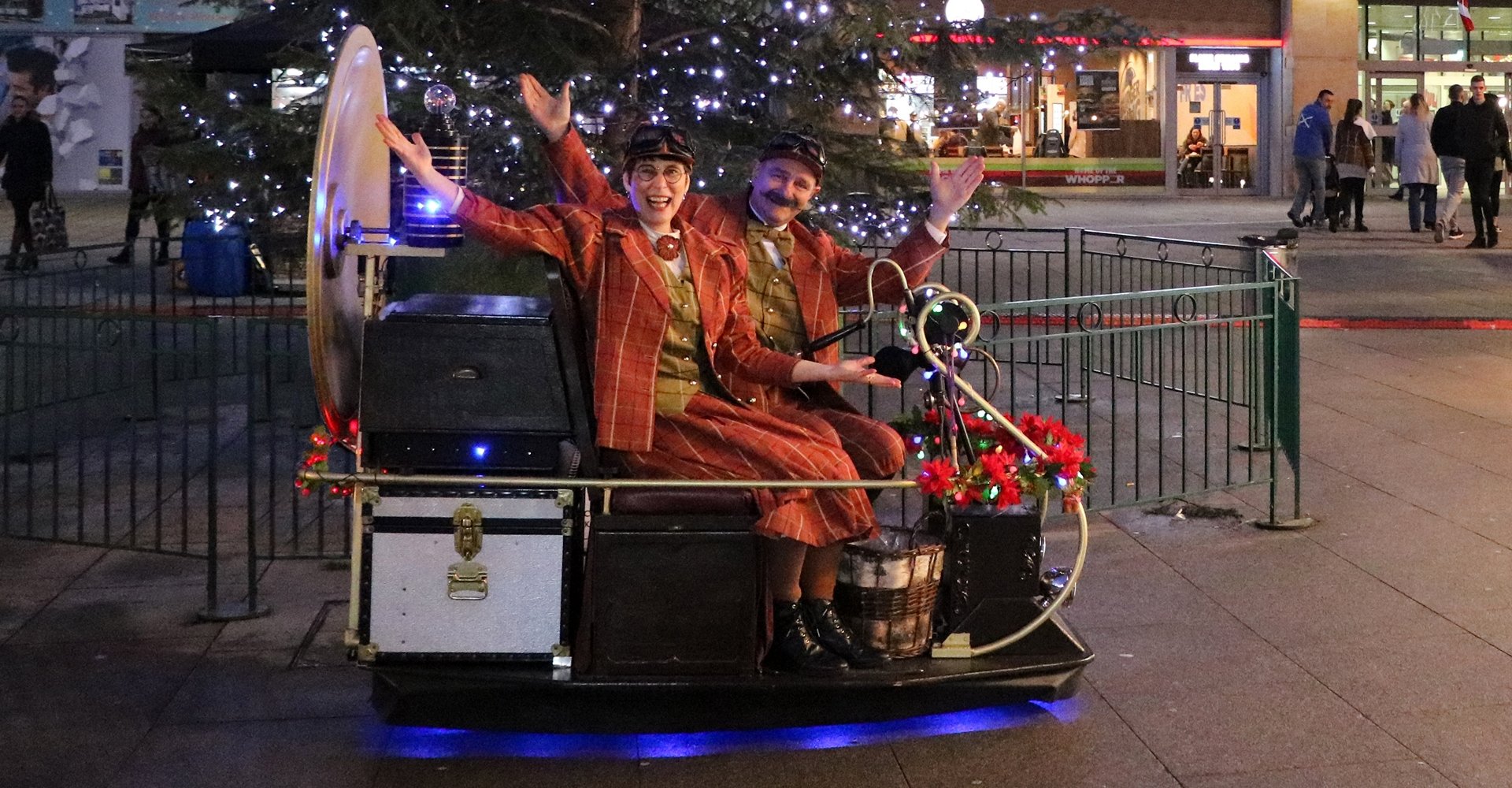 How to Book
What's not to love about a time machine and two Dickensian Christmas boffins? Let this brilliant, bonkers duo delight your Christmassy crowd with their tales from Christmas years gone by (about 150 years gone by, in fact). A perfect line up for parades, literary- and Victorian-themed Christmas events.
CONTACT US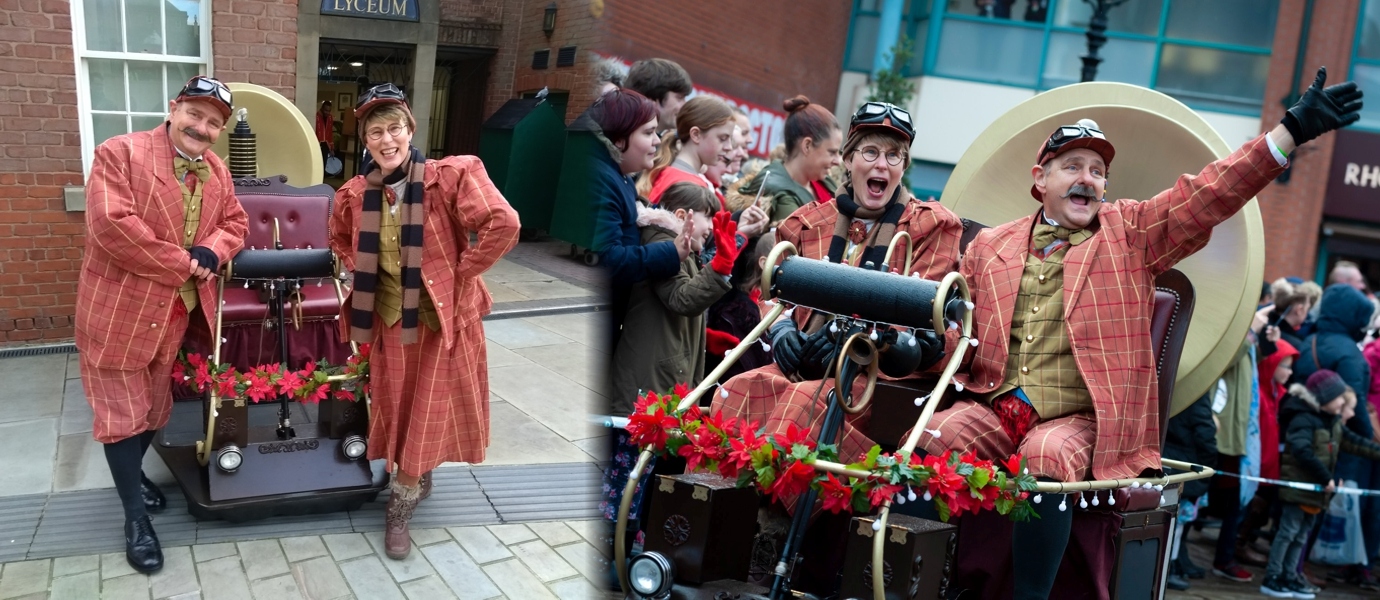 Many thanks for your excellent performances at the Grainger Market in Newcastle at Christmas. I really liked the way you converted the Time Machine to such good effect and the reindeer got a great reaction! I know that the Market Manager was also delighted with the response both from traders and the public.
Thank you very much for your amazing performances of Time Trouble at Seven Stories. You held the whole audience (young and old alike) spellbound throughout the show as they followed the thrilling antics of Ms Warp and Professor Weft! Many parents told us that their youngest children had never given their full attention to anything for 45 minutes before, but yet they were completely captivated by the whole performance! We felt it was the perfect combination of circus skills and acrobatics combined with a really entertaining wander through history.
I hope you can pass on my thanks to Karen and Dafe last night. They were as usual very professional and fantastic with the public as they always are and I hope they have a safe journey home today.