Marvellous for Maritime Events
Superb for Sporting Events
About the Walkabout
The debonair Captain Monty Montague pilots his luxury cabin cruiser whilst towing his gorgeous water skiing wife Minty. Join them for a spot of tiddler fishing from their offshore tax haven and take care not to end up as catch of the day yourself! Enjoy a relaxing swim as they sell you the "high life", but beware of the shark infested waters where dark and dangerous sea creatures could creep up on you at any time…
What to expect
This is a highly colourful and interactive drive-about act that also contains some short static spots where more audience participation takes place. These include (over)selling people their dream tropical island (a chalk circle and palm tree on the ground – easy to maintain and you can get around the whole island in less than a minute!), going deep sea fishing, (catching an inflatable shark on a pole – he won't actually bite but the fear is always present) and swimming in the lagoon (with a remote controlled shark fin). The boat plays music and sound effects from a state of the art onboard sound system and will make a real splash (geddit?) at any event, as it sprays water at passers-by.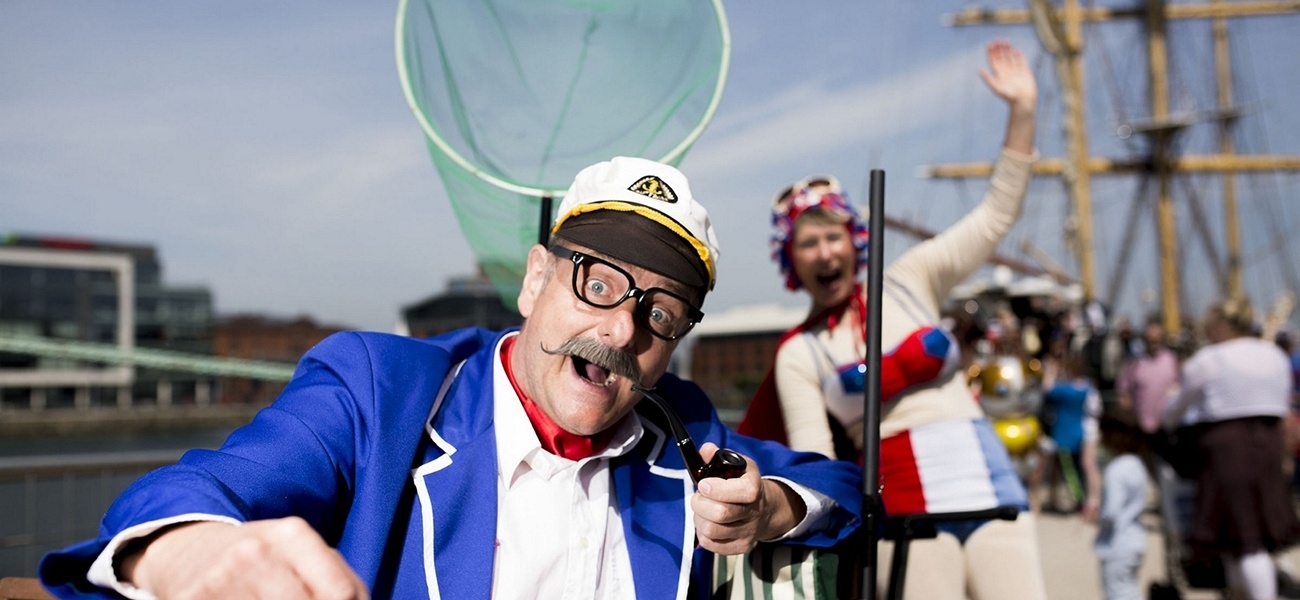 How to Book
See how fun life can be when you dodge paying tax! Let Monty and Minty bring the high life to your party or festival, as long as you've got good shark spotting skills. Click the button below and get this duo firmly booked into your event. Just don't invite Jimmy Carr or David Cameron…
CONTACT US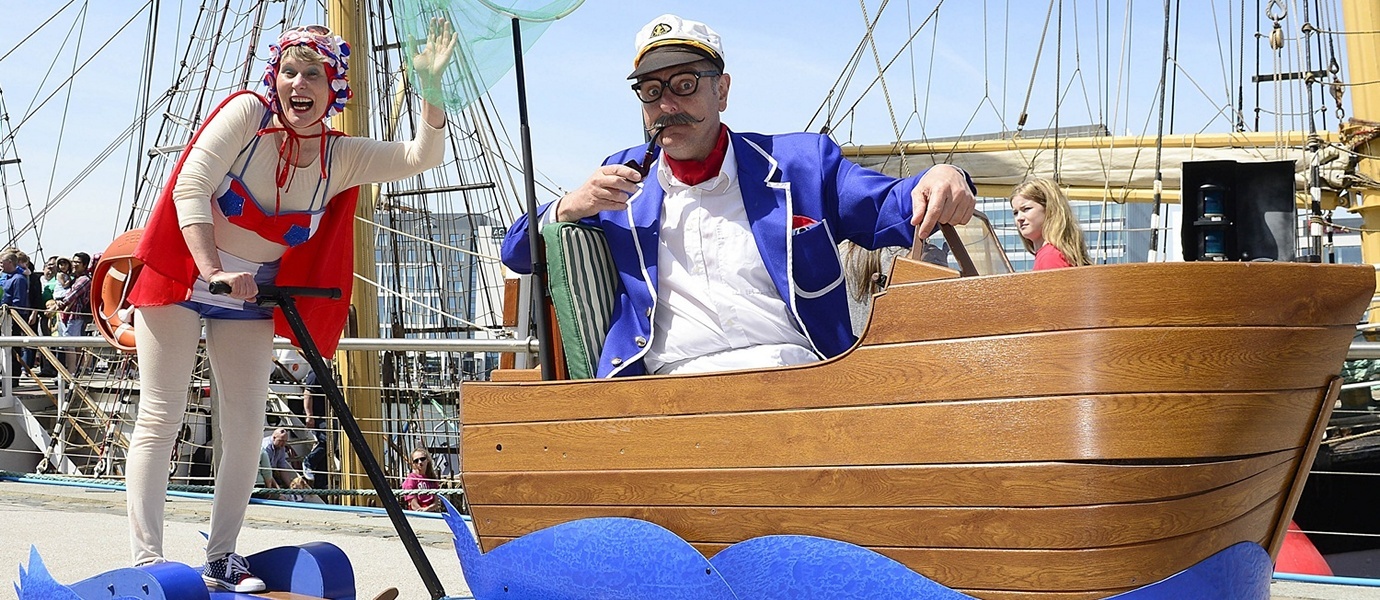 I couldn't recommend Bell and Bullock and the 'All at Sea' act more; it was extremely engaging, entertaining and full of fun! They are a fantastic duo to work with being highly efficient, reliable and at all times true professionals.
What a crowd at this weekends Belfast's Titanic Maritime Festival. Big thanks to Bell and Bullock!
Bell and Bullock are a fantastical duo that keeps audiences of all ages amused, inspired and captivated. The creative concepts, costumes, personalities and performances are unique and inventive. They are also both professional and dependable.