Excellent for Easter
Fabulous for Food and Drink Festivals
Great for Garden Themed and Environmental Events
About the Walkabout
From his mobile potting shed table, gardener Hugh Bushey Babcock shares his green fingered secrets and introduces one of his prize winning, psychic plants. There is a choice between: Daphne the Daffodil, Saskia the Sunflower and Leia the Leek.
With a little audience participation they use her powers of clairvoyance to deduce people's favourite vegetables. They also demonstrate the giant carrot chopper (mind your fingers on the guillotine – they could end up in the soup!) and miraculously raise a drooping rose from almost certain death.
To accompany Hugh you can choose from the following flowers and veg:
Daphne the beautiful Daffodil, perfect for Mother's day and Easter parades,
Saskia the ever optimistic Sunflower spreading sunshine all year round or
Leia the giant Leek, his prize winning awesome allium.
Water regularly and keep out of direct sunlight.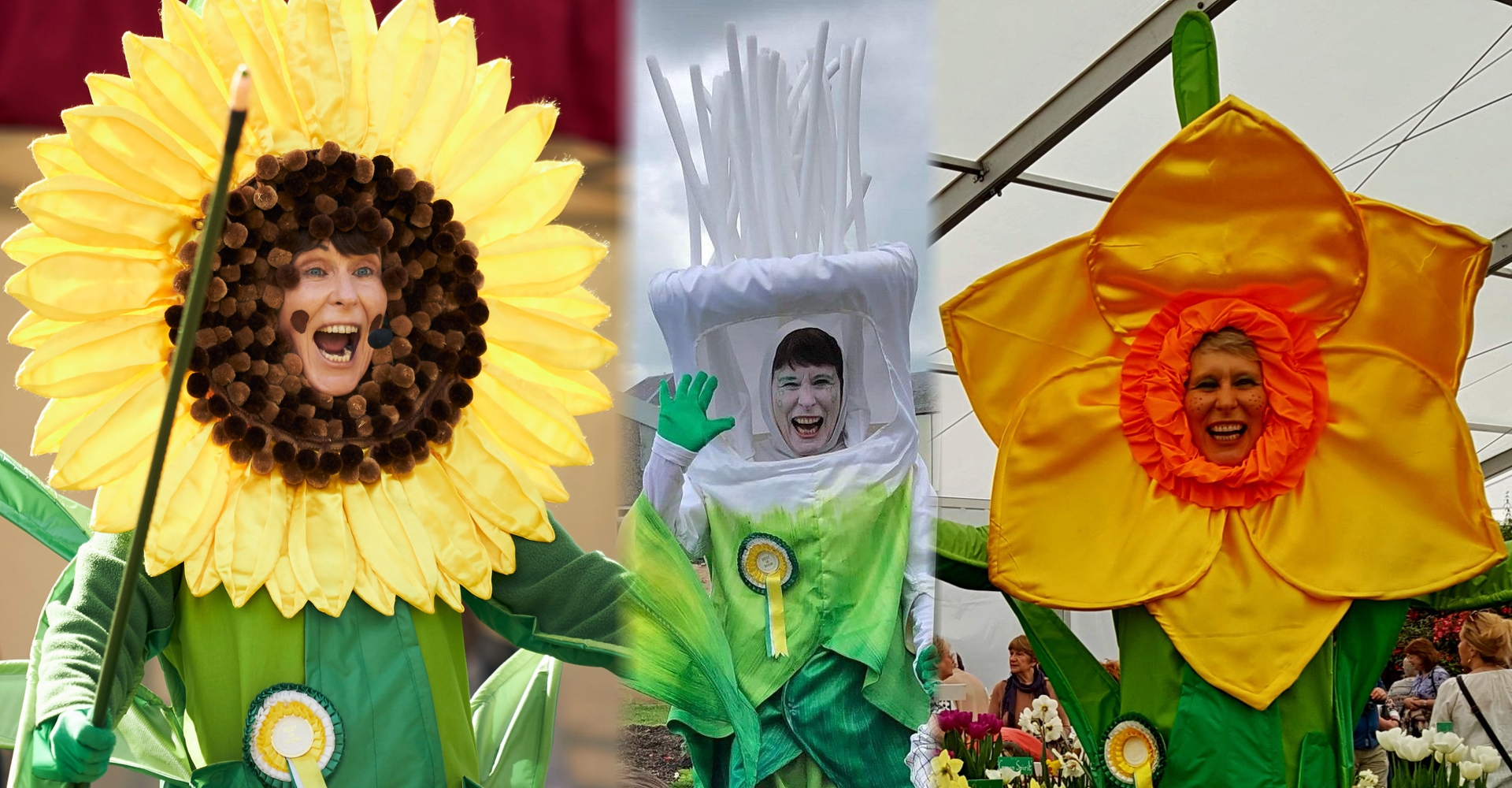 What to expect
Hugh and his chosen plant have a potting shed table on wheels to carry their props and the on-board sound system. They pause in their important gardening duties and draw small to medium-sized crowds around them to perform garden-themed magic and mind-reading tricks that will brighten any event.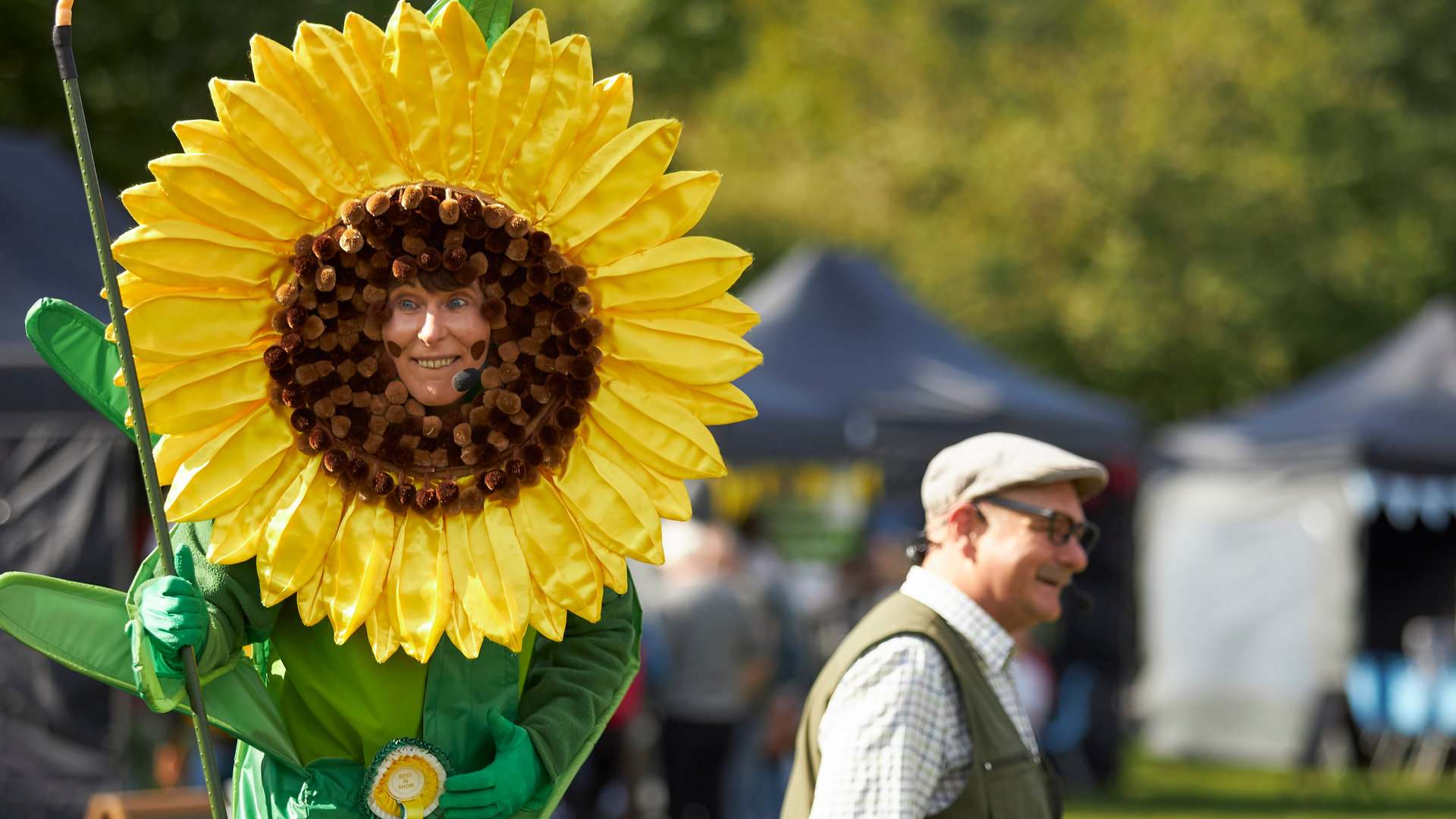 Now available: "The Big Bloomers Gardening Show", a static show that complements this Walkabout Act.
Click the button below to find out more.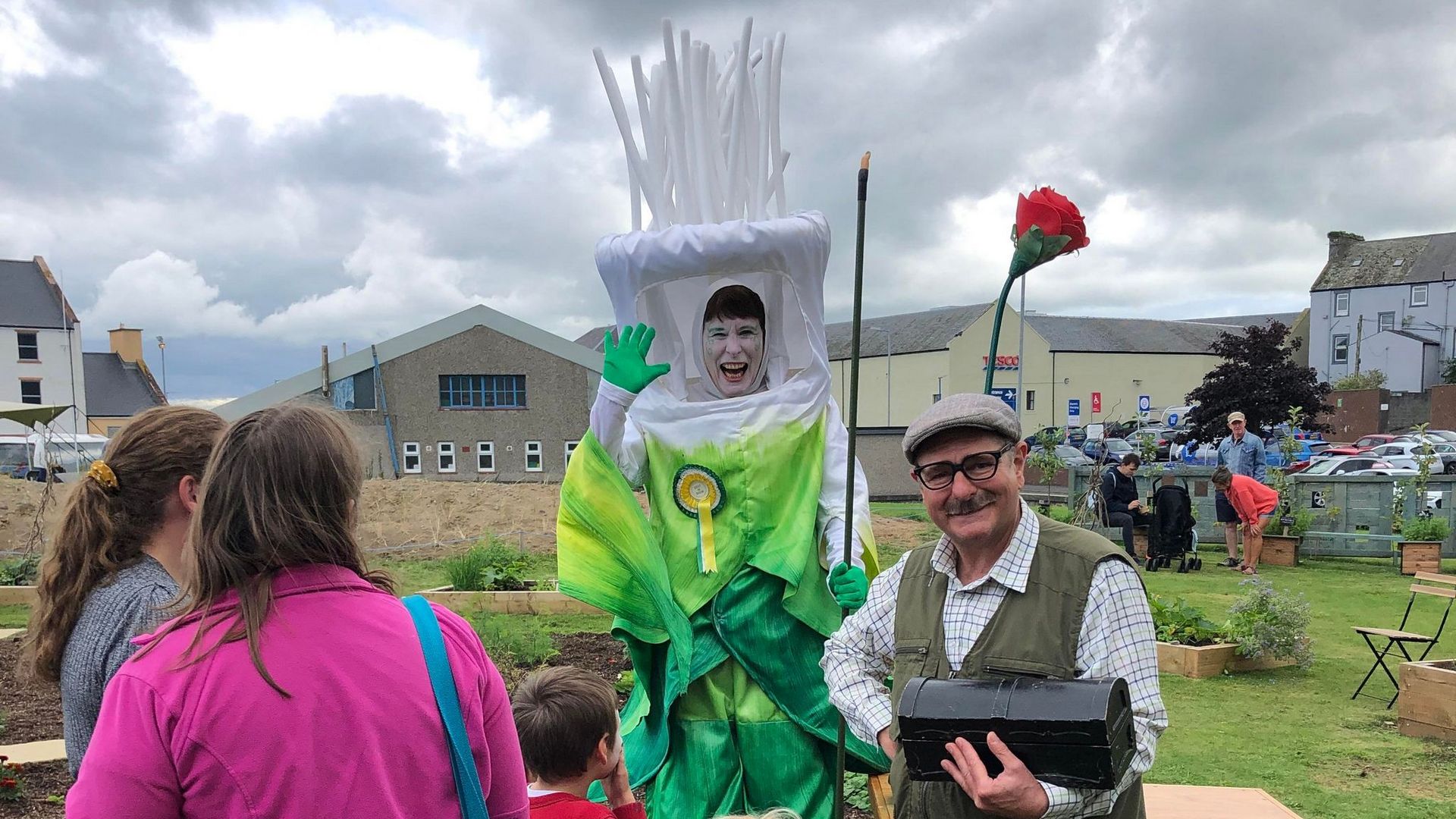 How to Book
Have a taste of the good life as well as meeting some flirty flowers with this charmingly horticultural act. Perfect for earthy events such as Food & Drink, Garden and Environmental festivals and similar themed events. Where else could you expect to see psychic foliage and why wouldn't you want to meet a talking Bloom? Don't hold back another second, click on the button below and get some colour in for your event.
CONTACT US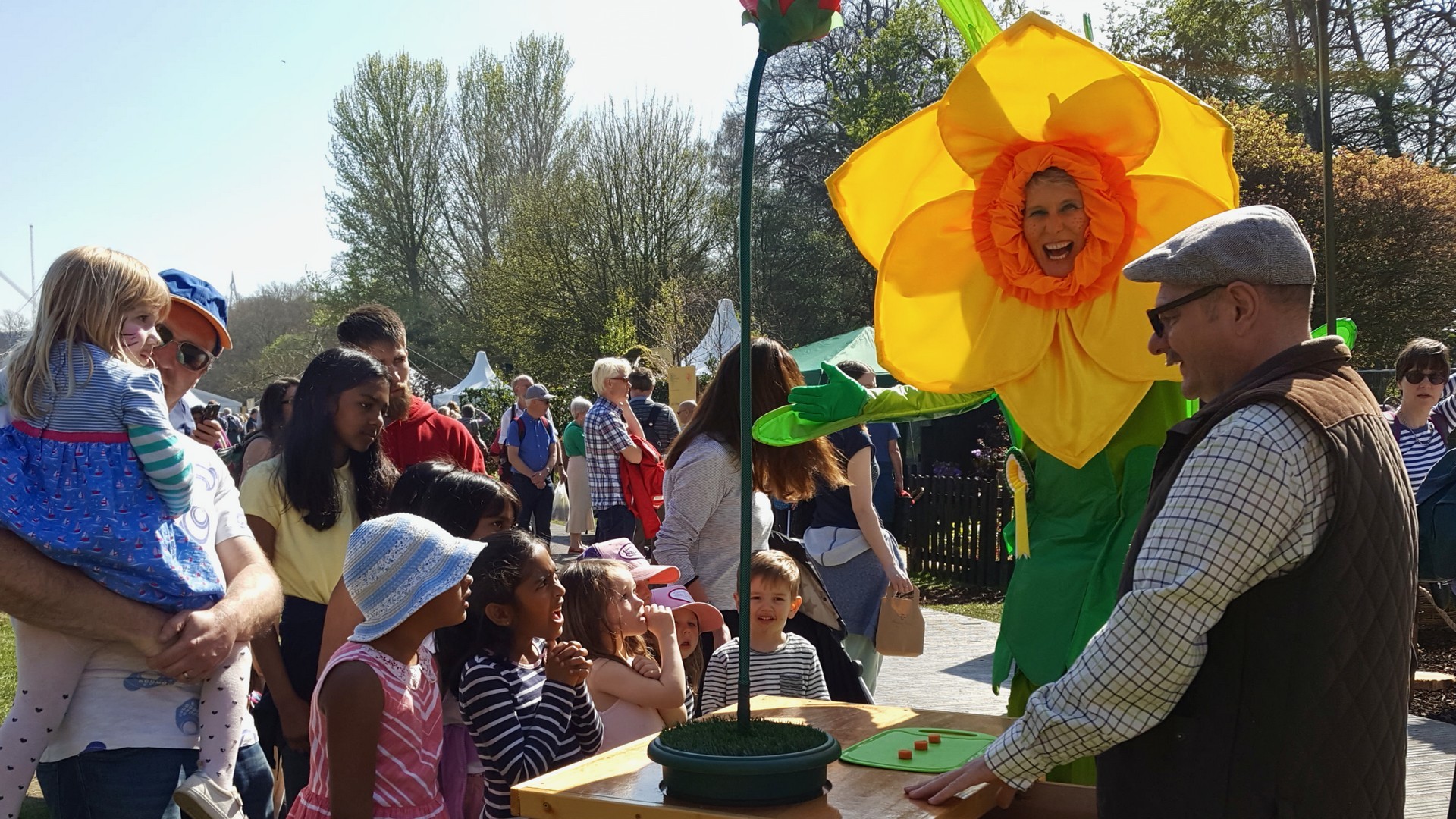 Bell and Bullock's charm and approachable nature means they are a constant hit with our audiences and never fail to amuse, entertain and delight anyone and everyone they engage with.
THANK YOU so much for your hard work at Saltburn Food Festival on Sunday. We have had loads of great comments and good feedback RE your involvement, and I personally loved seeing you all there.
Bell and Bullock are a fantastical duo that keeps audiences of all ages amused, inspired and captivated. The creative concepts, costumes, personalities and performances are unique and inventive. They are also both professional and dependable.