For Christmas, Easter and Halloween
choose from the following fantastic acts: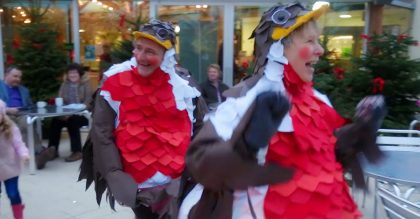 for Christmas
Rockin' Robins
Get your Christmas crowd rockin' and rollin' with this cheeky pair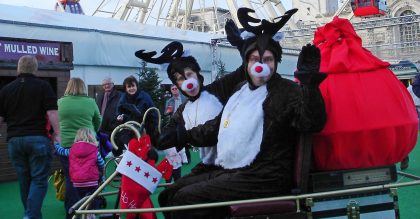 for Christmas
Joy Riding Reindeer
The perfect transport for Santa on his big day!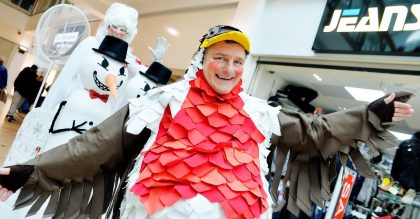 for Christmas
Snowbiz
Can the evil snowqueen recruit you to be her slave servant!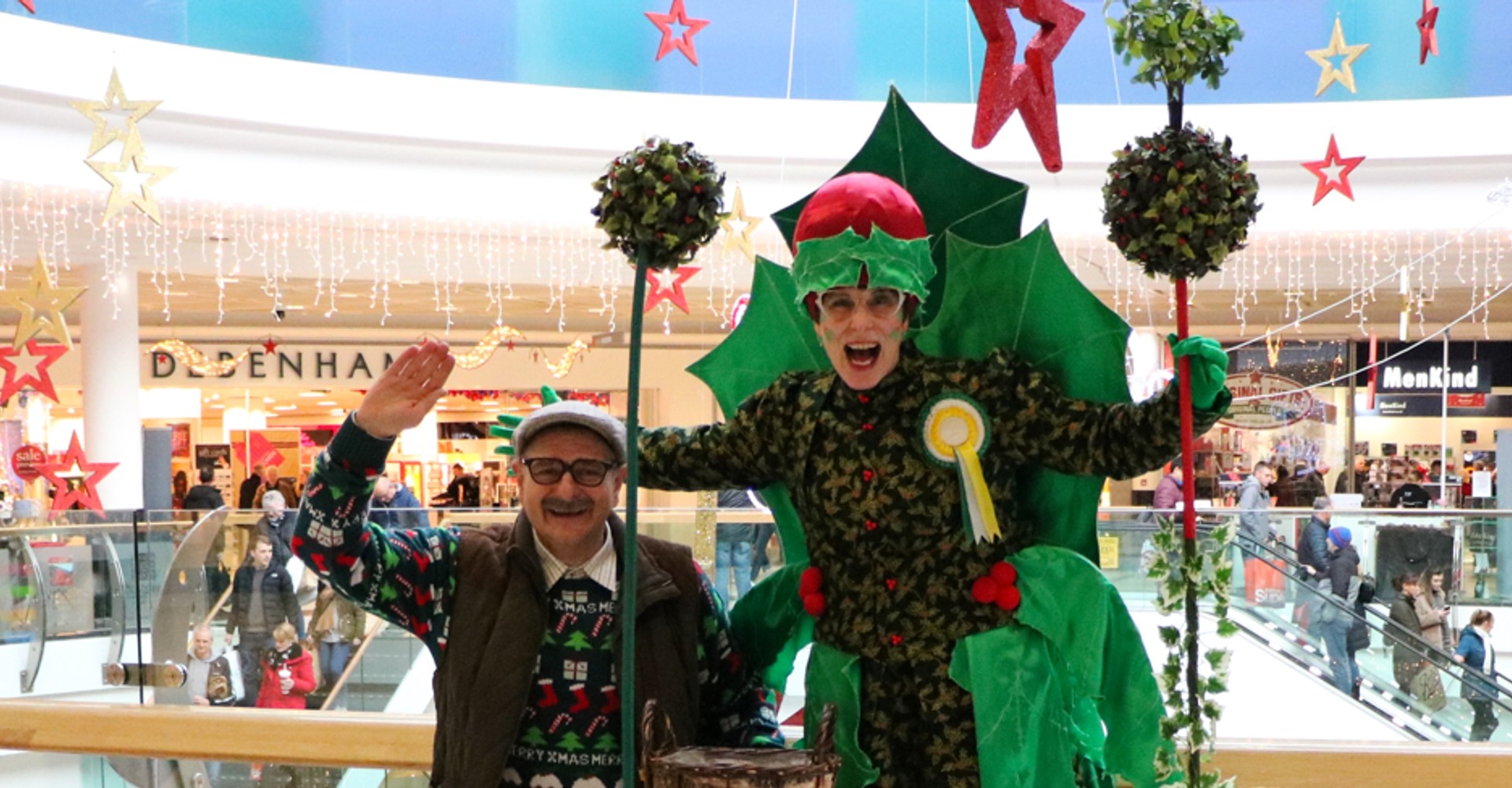 for Christmas
Jolly Holly
Meet a real live psychic Holly Tree!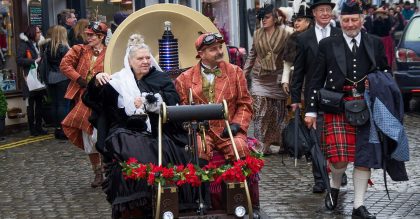 for Christmas
Christmas Time Travellers
Bonkers boffins from a bygone era!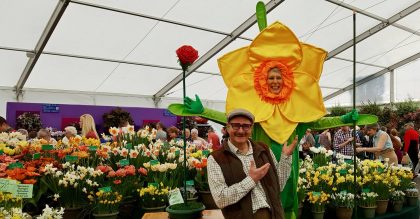 for Easter
Big Bloomers
Mind reading tricks from a psychic daffodil!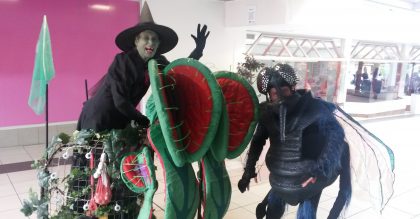 for Halloween
Belladonna the Witch
Join Belladonna the Witch in a spooktacular chase to catch the bumbling fly!