Excellent for Environmental Events
Great for Garden Themed Events
Fabulous for Food and Drink Festivals
About the Walkabout
What's that buzzing noise? Somebody grab the fly swat! Oh wait, we might need a bigger swat… Here come Aristotle and Felicity Bluebottle, the two charming and cultured flies. Become a literal fly on the wall and experience the world through the (many) eyes of a fly. Meet their beautiful offspring, the cute baby maggots, whom they love to show off to anyone who'll listen! Be prepared to share your snacks or swat them before they land on you! And don't think running away will help, these guys can fly fast…
What to expect
The two friendly, cartoon style flies mix and mingle with the crowds, landing on people's shoulders and trying to steal their snacks with their long proboscises (noses). They engage in conversation and allow people to try on fly-eye glasses, identify their poo on the Bristol Stool Chart and meet their baby maggots (don't worry they are not real! They are in fact cute, furry soft toys). It is performed in a gentle and playful way and has even young children amused and fascinated.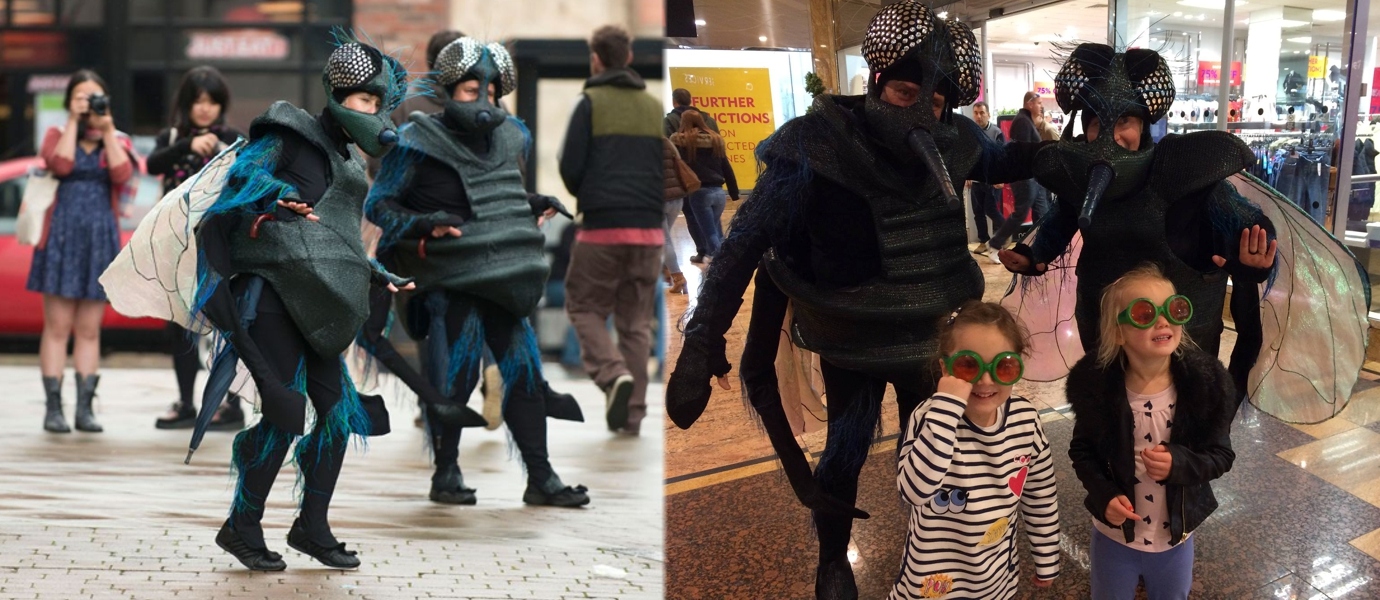 How to Book
Get your event buzzzzzing with bluebottle mayhem and madness. Just try not to get one in your soup. And if you do, don't shout about it, or everyone will want one. Click the button below to book this insect themed fun and friendly walkabout!
CONTACT US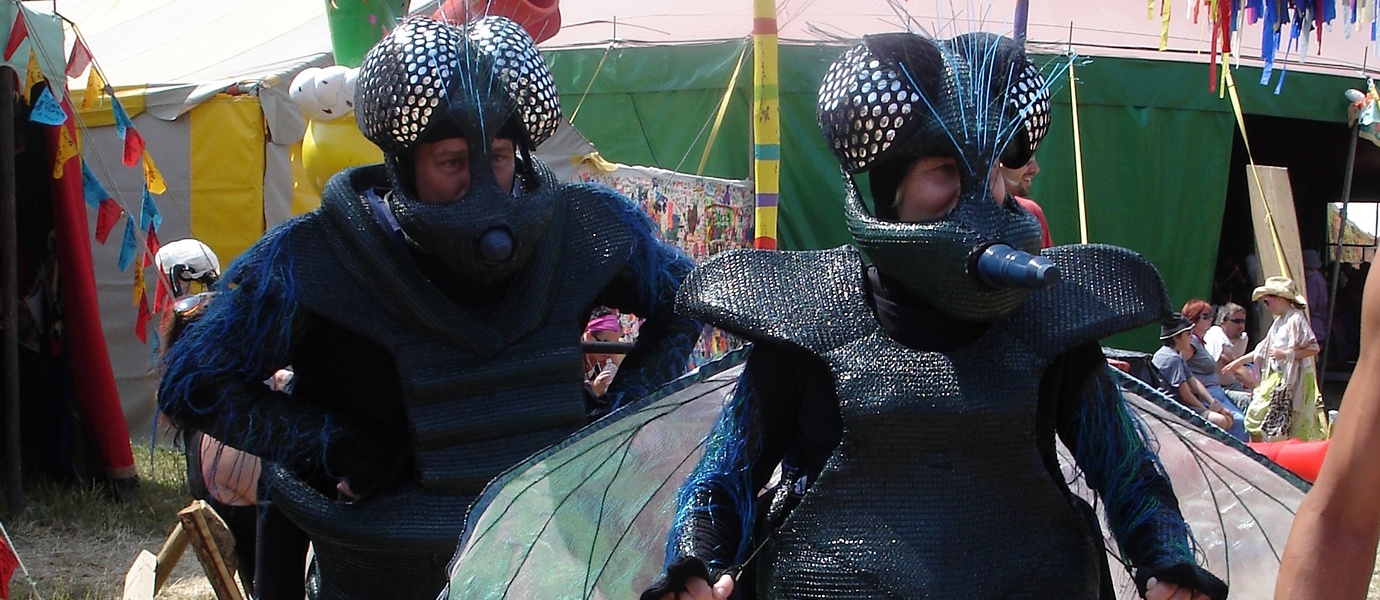 Thank you so much for being a part of beam! Everyone had so much fun; you really brought the city centre alight. You struck the right balance with the public; they loved your Mermaid and Parrot and were fascinated by your Flies! Lincoln had a great couple of days of street theatre and music and you played a significant part in the festival's success!
Their current work is delightful and they engage greatly with the audience drawing them into their world and ensuing that children and adults alike get involved in the performance. They have great skills in encouraging participation and drawing in crowds. They are real people pleasers and we know that when we contract them in events that we can be guaranteed high quality reliable and colourful entertainment.