Indoor and outside Christmas Events
About the Walkabout
From his festively trimmed potting shed table, gardener Hugh Bushey Babcock introduces "Jolly Holly" his prize winning, psychic Holly Tree.
With a little audience participation they use her powers of clairvoyance to deduce people's favourite symbol of Winter, demonstrate the giant carrot chopper (mind your fingers on the guillotine – they could end up in the Boxing Day soup!) and miraculously raise a drooping Holly Ball from almost certain death.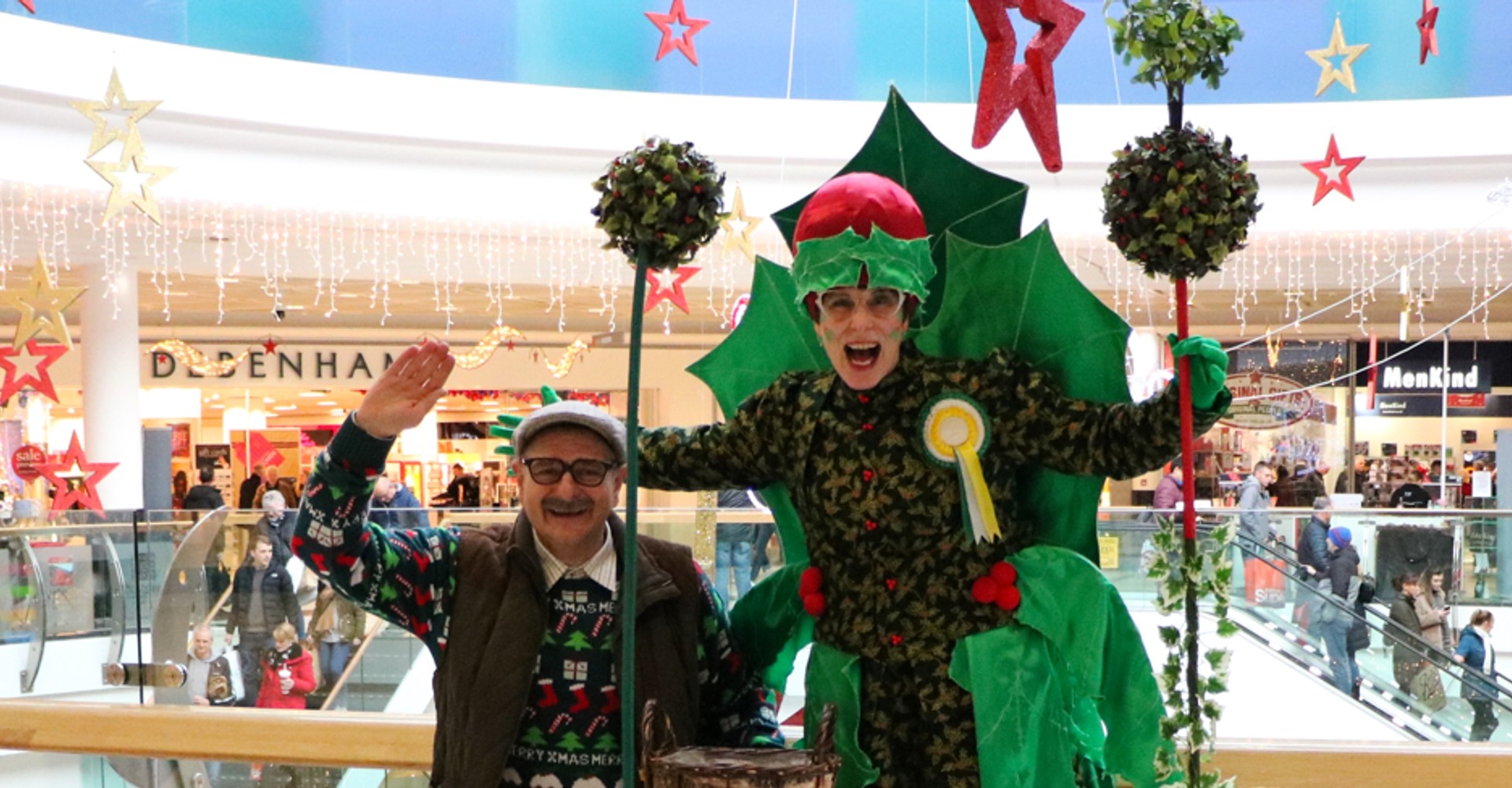 What to expect
This act features a giant stilt Holly Tree and Hugh the gardener with his decorated potting shed table that plays Christmas tunes. As the table is wheeled about they pause their important gardening duties to perform several short static spots. Drawing a small to medium-sized crowd around them they perform a series of festive-themed magic and mind-reading tricks, much to the delight of audience members young and old.
How to Book
Deck your halls and malls with Jolly Holly and she will certainly be the talk of your town centre!
Where else could you expect to see psychic foliage and why wouldn't you want to meet a talking Holly Tree? Don't hold back another second, click on the button below and get some evergreens in for your event.
CONTACT US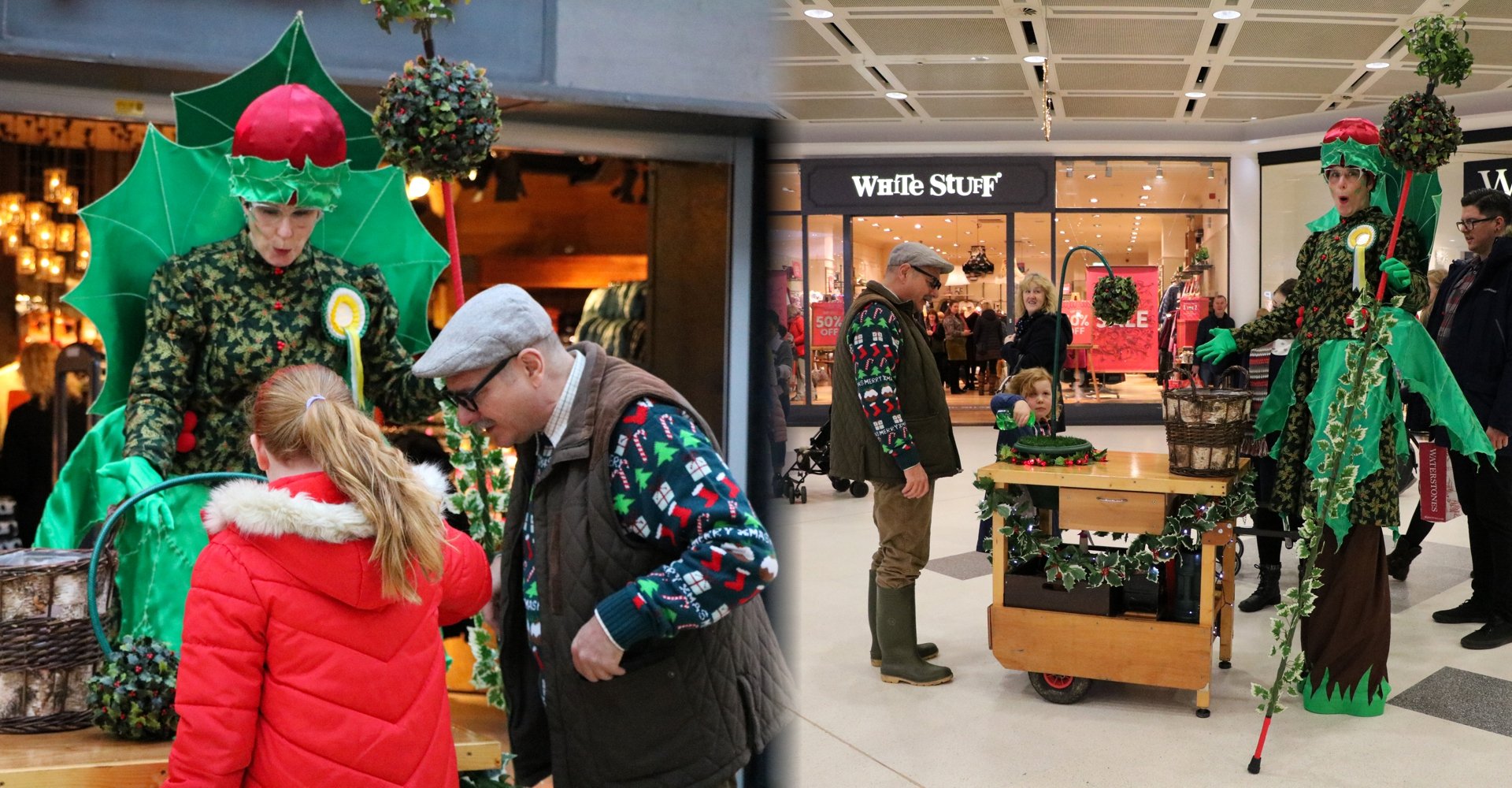 Bell and Bullock's charm and approachable nature means they are a constant hit with our audiences and never fail to amuse, entertain and delight anyone and everyone they engage with.
Bell and Bullock are a fantastical duo that keeps audiences of all ages amused, inspired and captivated. The creative concepts, costumes, personalities and performances are unique and inventive. They are also both professional and dependable.