Perfect for Parades
Indoor and outside Christmas events
About the Walk/Drive about
Queen Snowella is recruiting slaves servants to work in her Ice Palace. She roams around in her amazing Snowman drawn chariot offering great working conditions and live-in accommodation. Reggie Robin, her chief recruiting officer, will take down your details whilst whispering warnings about zero-hour contracts and the rodent infested cold damp dungeon. (You'll be fine if you keep feeding the rats!).
Visually stunning and heaps of fun, we find that parents are surprisingly eager to sign over their offspring.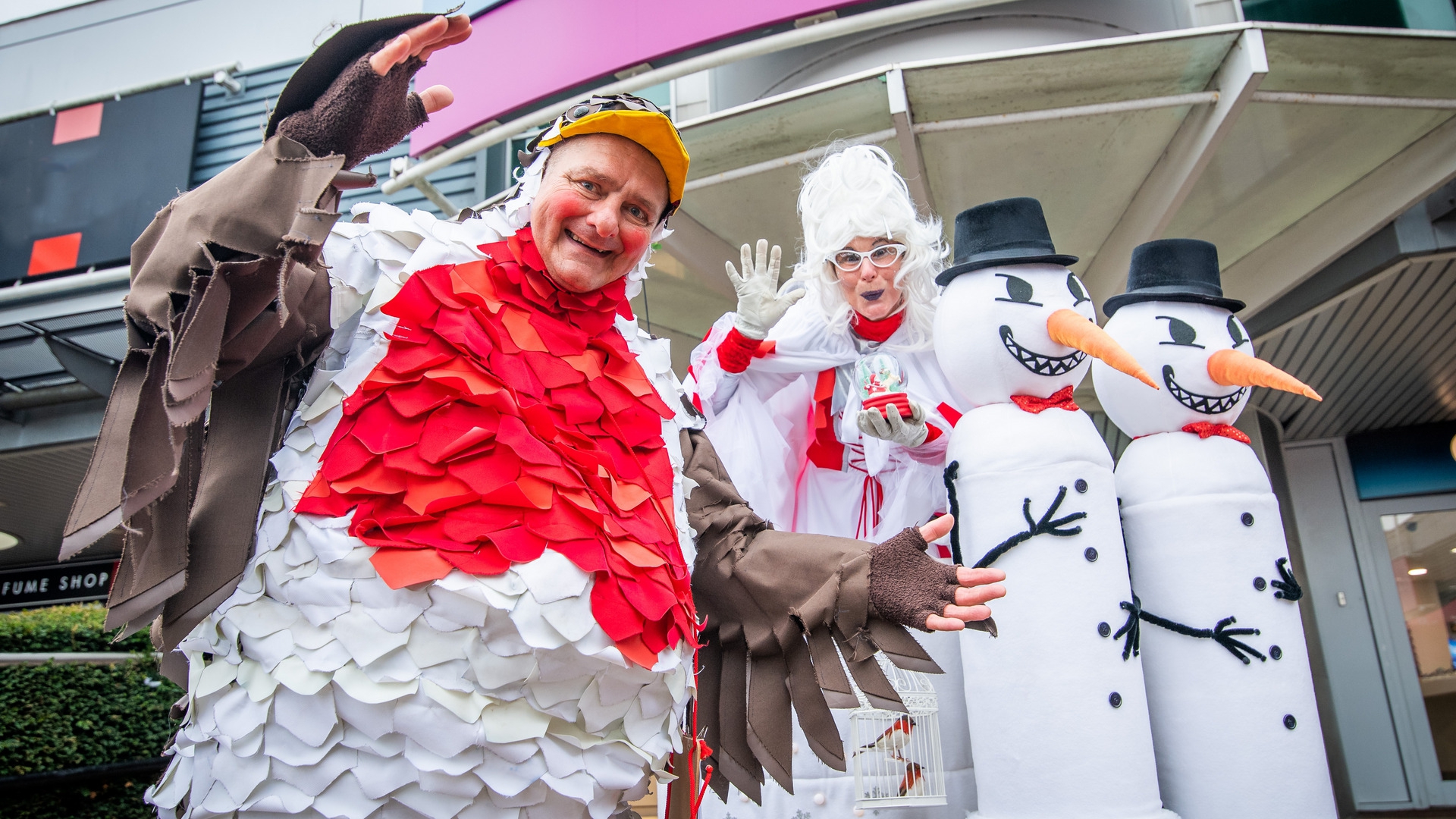 What to expect
This act features an evil Snow Queen in a Snowman drawn chariot, which plays wintry tunes, accompanied by her impressively giant Robin on foot (claws, wings etc…). She uses a megaphone to announce her seemingly generous job offer whilst her long suffering lackey Robin, with clipboard under wing, writes down the names of potential employees. With richly ornamented fairy tale costumes and fun, playful characters Snowbiz really is a superbly interactive and highly photogenic walkabout.
How to Book
The very mention of a snowman drawn chariot should be enough, but if not it is worth noting how inclusive and interactive this splendid act is; perfect for children, and admired by adults alike!
CONTACT US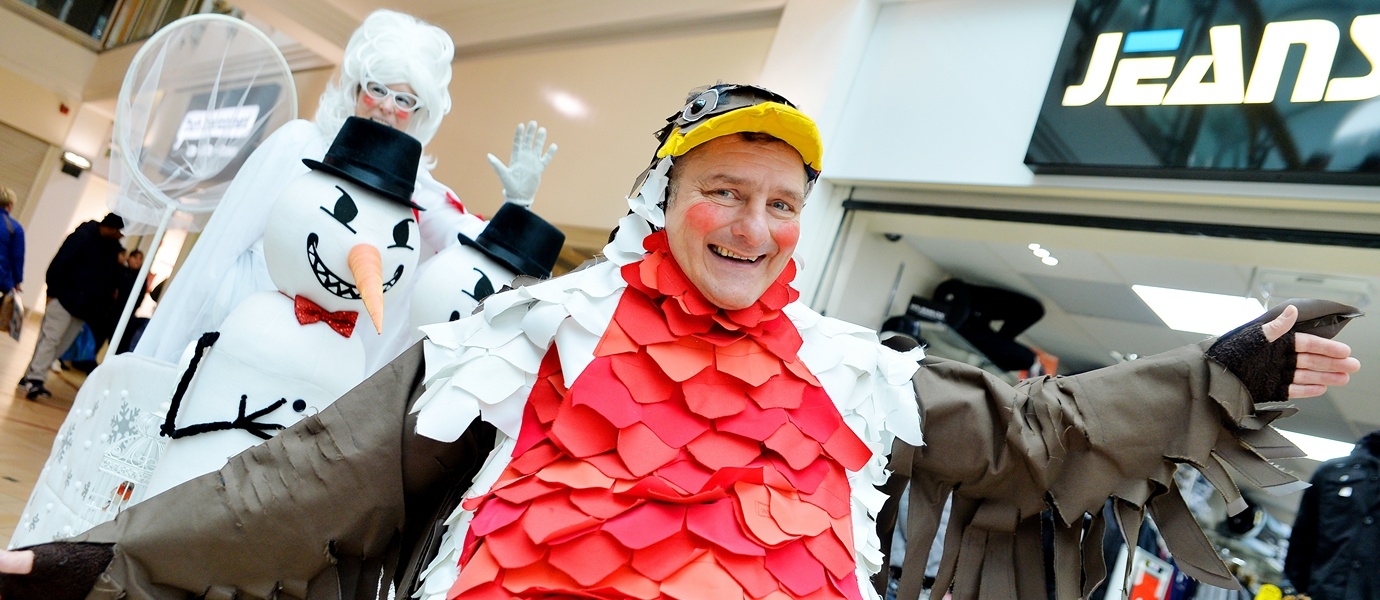 Bell & Bullock bring their wonderful playfulness, immense talent and generous enthusiasm to every single thing they do – be it circus training or one of their highly entertaining performances. Brilliant show-people and consummate professionals who are a joy to work with.
Bell and Bullock are a fantastical duo that keeps audiences of all ages amused, inspired and captivated. The creative concepts, costumes, personalities and performances are unique and inventive. They are also both professional and dependable.