Bell and Bullock are Karen Bell and Dafe Bullock (see what we did there?). This street theatre duo bring you gentle comedy and creative nonsense with their highly participatory shows and walkabout acts. Touring (inter) nationally, they have built a reputation for entertaining the crowds at events and festivals all year round.
Take a look at their Facebook page for up-to-date news of gigs and events.
Possessing a natural skill for captivating and engaging performances, warmhearted humour and attention to detail, Bell and Bullock showcase acts unlike any other; maritime madness with bad-tempered parrots and tax-dodging cruiser pilots, the time-travelling trepidations of two bonkers boffins called Warp and Weft, psychic plants and academic insects; to name but a few.
At the heart of their performance is their affable, playful audience interaction. Laughter is inevitable. Fun is available.
Bell and Bullock will lovingly (and consentingly) encourage the participation of the crowd with the friendly manner that truly makes them an asset to any event. They will not only more than fit the bill, they could also make you up to 5cm taller*!
All acts feature strong comic characterisation, impressive costumes, mind-boggling contraptions and surreal tricks to amuse and fascinate everyone, even very young children.
*Probably not, but not entirely impossible. Meranda the Mermaid once claimed her tail grew longer just by watching an old episode of Whose Line is it Anyway!
How to Book Let Bell and Bullock bring gasps of glee to your event or festival! Strike up a conversation and book yourself in to their hectic schedule here.
CONTACT US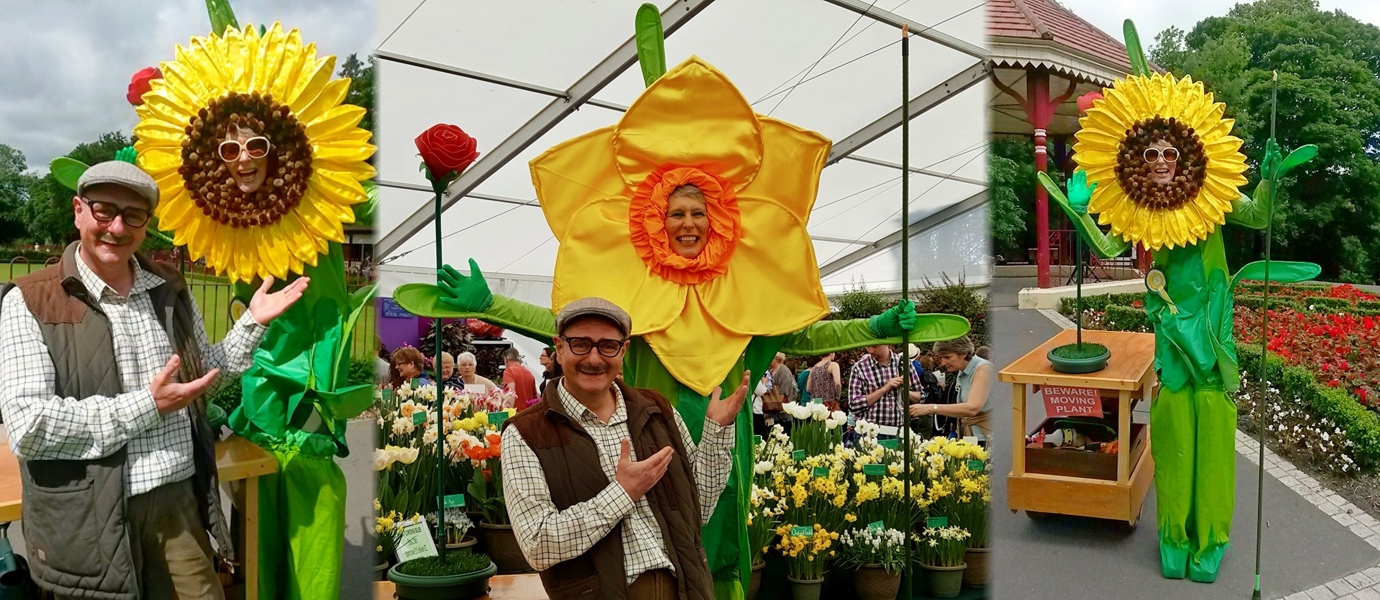 Bell & Bullock are always professional and a joy to work with. From Time Travellers, to dancing Robins, Pirates to Venus Fly Traps, they've brought humour and amusement to many Gateshead events and festivals over the years.
Bell & Bullock bring their wonderful playfulness, immense talent and generous enthusiasm to every single thing they do – be it circus training or one of their highly entertaining performances. Brilliant show-people and consummate professionals. A joy to work with!
Bell and Bullock are always innovative, professional and very popular with audiences when we book them for events. Their shows always mix innocent joyful buffoonery with clever technical skills and I would have no problem booking them for any of our events.