Indoor and outside Christmas Events
About the Walkabout
With a new born chick and an egg to hatch, Reggie and Ruby Robin are on a Quest for a Nest, and in this instance, a swinging nest! To keep themselves as warm as possible, they break into a boogie wherever they go, propelled by Christmas magic and the greatest seasonal music (expect plenty of festive jazz and old time crooners!). They spread as much Christmas cheer as they can with their incredibly fancy footwork and joy of jiving. You may even get to join in with the actions (go on you know you want to!) of the Birdy Song or steal a cheeky kiss under the might of the giant mistletoe!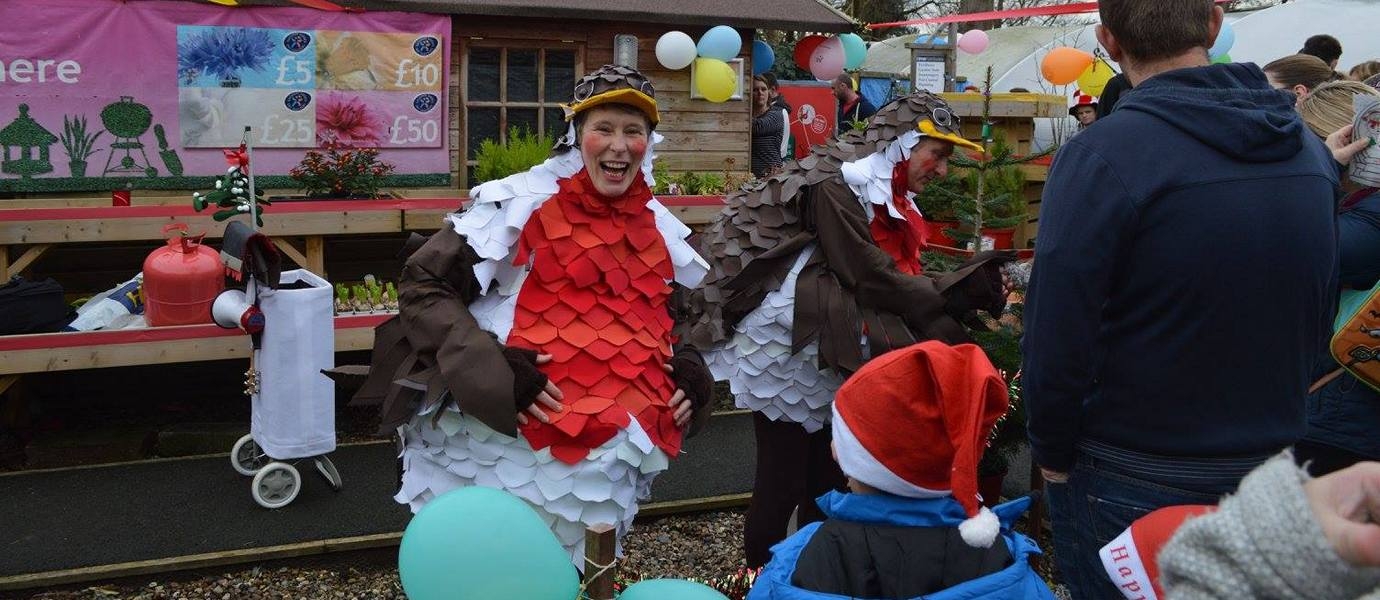 What to expect
This duo mingles with the Christmassy crowds and have a trolley to transport the props and on board sound system. They search for a warm place to put their egg, perhaps an anorak hood, woolly hat, extra-large glove or even an unused jumper of any kind and encourage lucky passers-by to give each other a Christmas kiss under their giant mistletoe which hangs from an extendable pole. As a finale to these short spots they perform their swing dance routine to the festive tune "Red Red Robin" and get the audience to join in with the Birdy Song.
How to Book
If you're looking to enjoy a boogie with our feathered friends (some have called them the Fred and Ginger of the bird world) or steal a romantic, jazzy kiss under the great mistletoe, then hurry up and book this dashingly flamboyant duo on their quest for a swinging nest! Remember, your event won't mean a thing if it ain't got that swing, and swing is one thing these guys can guarantee! A class act, some class tunes, a class event!
CONTACT US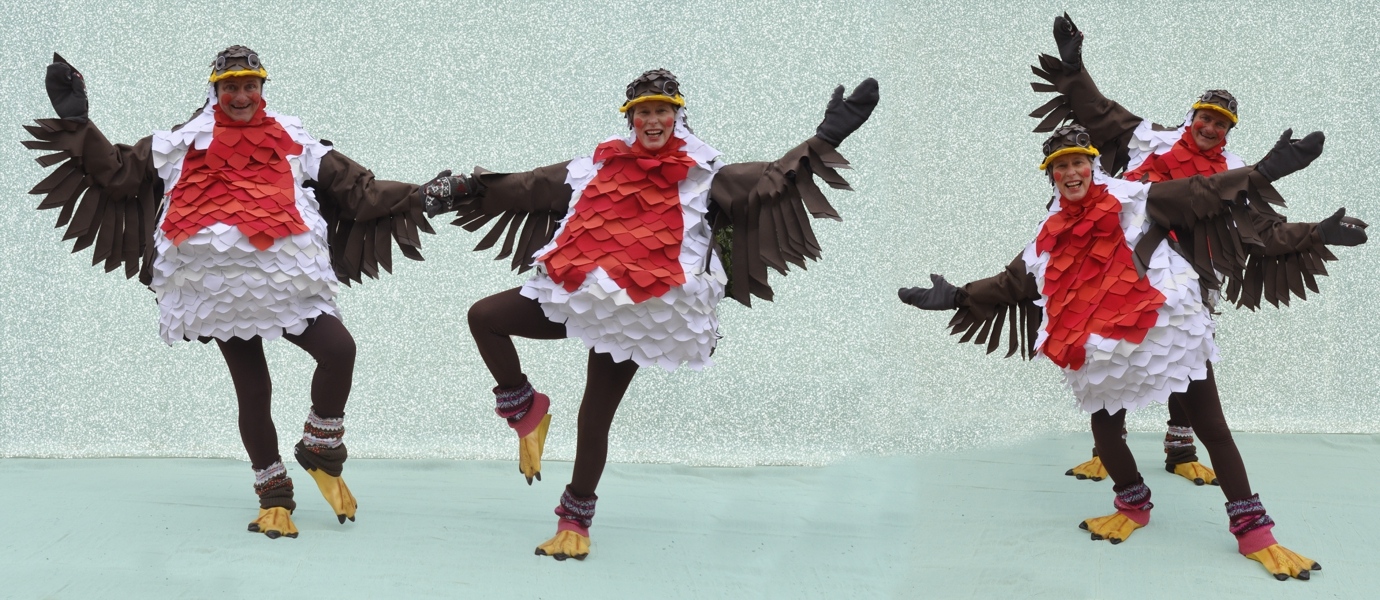 The Rockin' Robins provided by Creative Arts East were a big hit. They entertained the crowd and their rendition of the "Birdie Song" brought back memories to those of us who grew up in the 70′ and 80's.
Bell and Bullock are always innovative, professional and very popular with audiences when we book them for events. Their shows always mix innocent joyful buffoonery with clever technical skills and I would have no problem booking them for any of our events.