Marvellous for Maritime and Seaside Events
About the Show
Join Captain Bullock and Bosun Bell for maritime mayhem, magic and mirth. Clap along to the swinging Indian clubs as our our seafaring mateys navigate the celestial spheres. The finale features the brave little Dove of Peace & Love being fired out of a Canon!! Come and see if she survives! It's a nautical extravaganza of eccentric experiments, sensational circus skills, and hilarious feats of derring-do.
What to expect
The two performers arrive and set up with their ship on wheels containing the props and sound system. The show includes nautical themed magic tricks, juggling and diabolo routines with oodles of audience participation.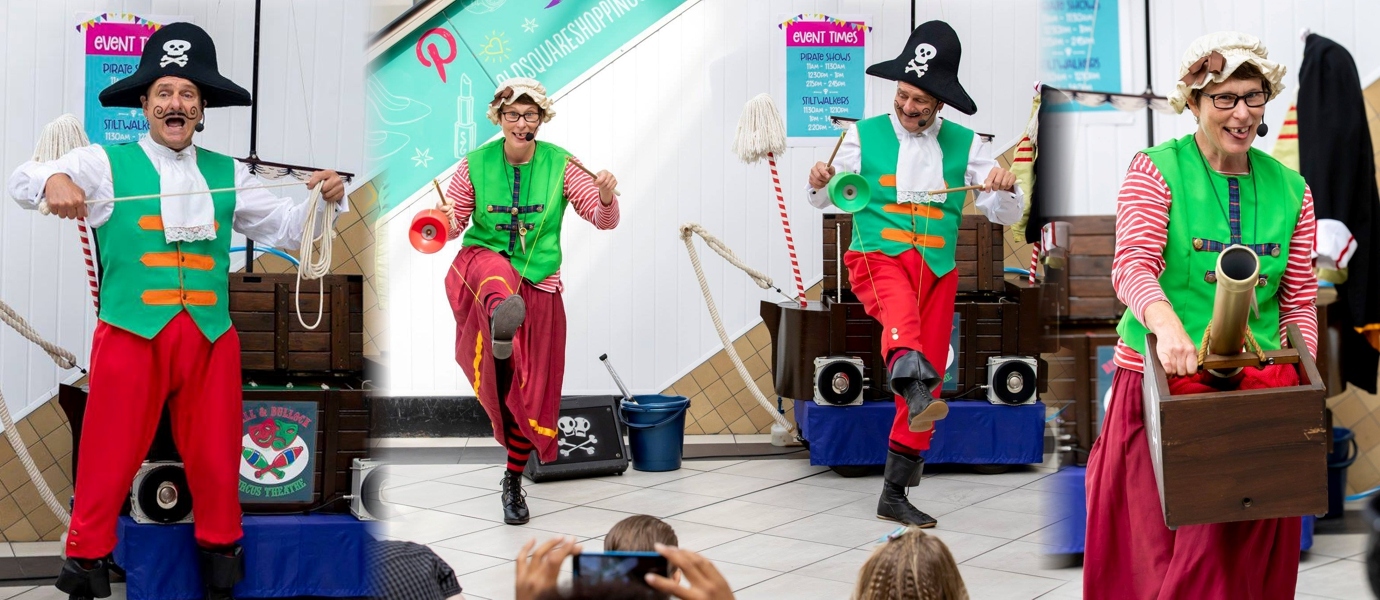 The finale features an air powered canon from which a toy dove is fired a distance of 6 metres, to be caught in a net held by intrepid audience volunteers! It is particularly suitable for families with young children as it is meticulously put together with a gentle and friendly style.
How to Book
Let Bell and Bullock bring the high seas to your event or festival! Strike up a conversation and book yourself in to their hectic schedule here.
CONTACT US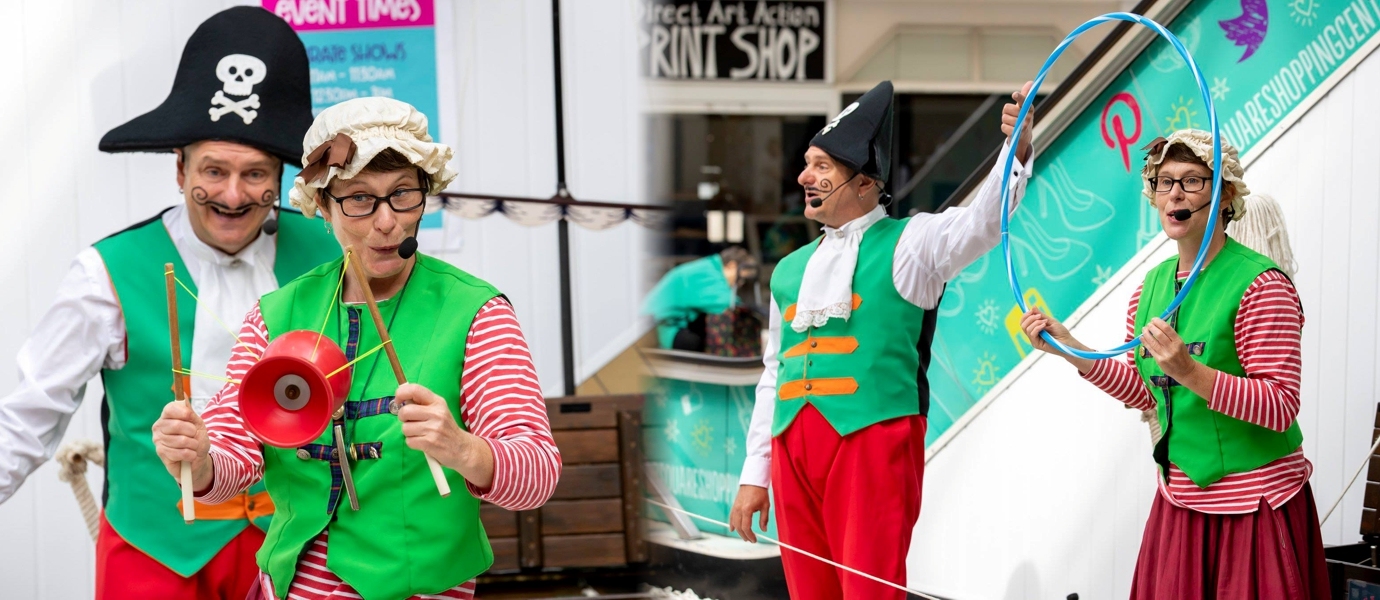 What a crowd at this weekends Belfast's Titanic Maritime Festival. Big thanks to Bell and Bullock!
I just want to say a big thank you for your participation in the Herne Bay Festival. So far we have received great feedback from members of the public who very much enjoyed your show (Cabin Fever). We particularly liked the Dove of Peace and Love!
I am writing to let you know how much we enjoyed "Cabin Fever" which you performed at this years festival. It was certainly a measure of how much people enjoyed the show when they all stayed despite the awful weather! It was a pleasure to work with a company who was willing to make a success of the event even though the elements were against you. I look forwards to working with you both again in the future.