Mix and Match
to Suit Your Event
About Mini Shows
We have developed some smaller scale shows where we can mix and match the tricks and characters to suit the event. They are ideal for combining with our Walkabouts or as stand alone performances.
Click on the titles below to go to information on the 3 shows and combinations that work well together:
From his mobile potting shed table gardener Hugh Bushey Babcock shares his green fingered secrets. Meet his prize winning psychic plant who can guess people's favourite vegetables and see the deadly dangerous Giant Carrot Chopper in action! Prepare to be amazed and entertained!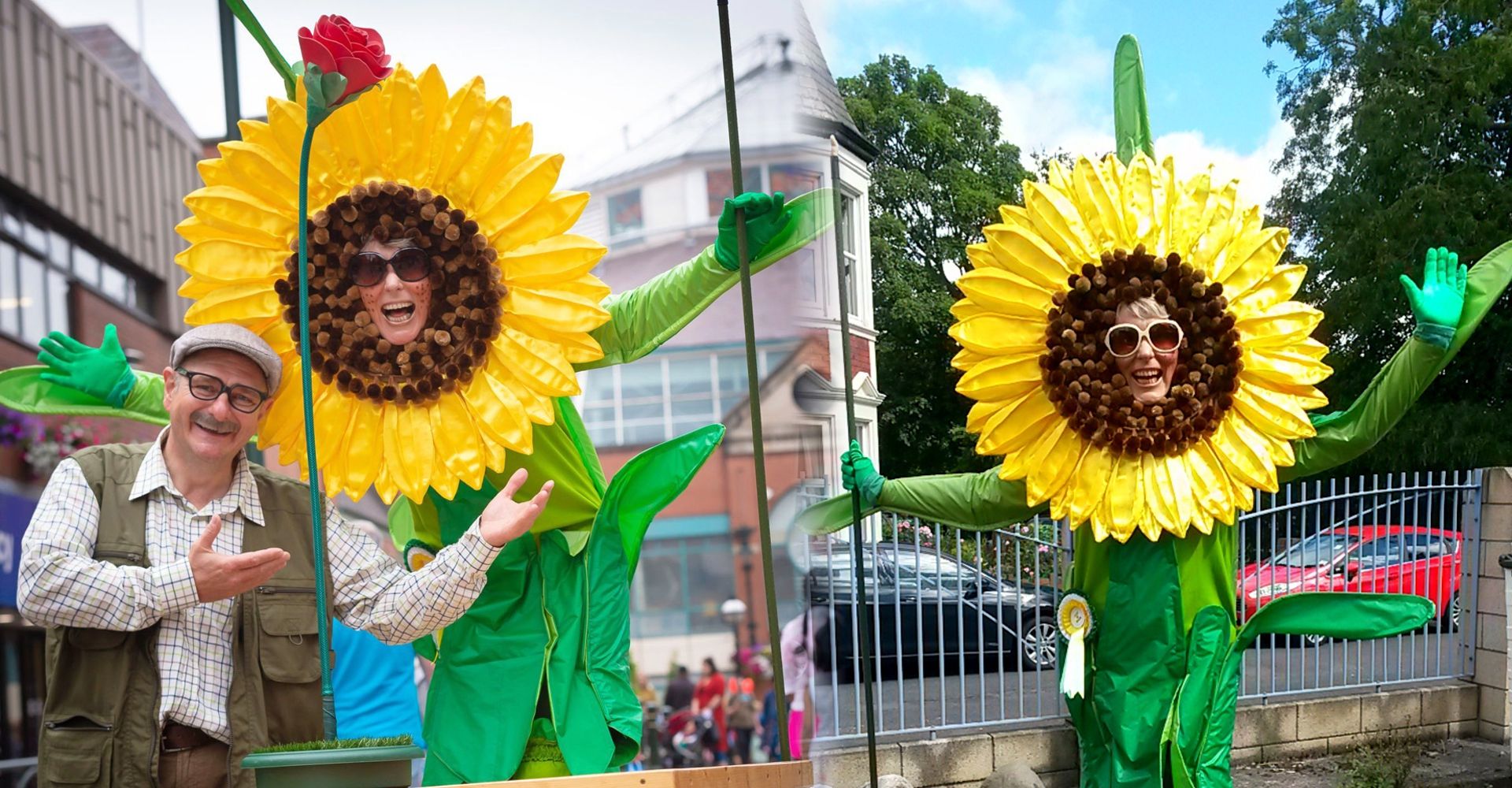 What to Expect
To accompany Hugh there is a choice of plant: a Daffodil, a Sunflower or a Leek. He and his prize winning plant perform a series of magic and mind reading tricks that will brighten any event. The table neatly contains a sound system and all the show props and is on wheels for easy transportation.
Perfect for Easter time, earthy events such as Food & Drink, Garden and Environmental festivals and similarly themed occasions.
Belladonna the Witch accompanied by her pet fly Aristotle the Bluebottle perform a series of spooktacular tricks that are sure to bring some fun and magic your way this Halloween.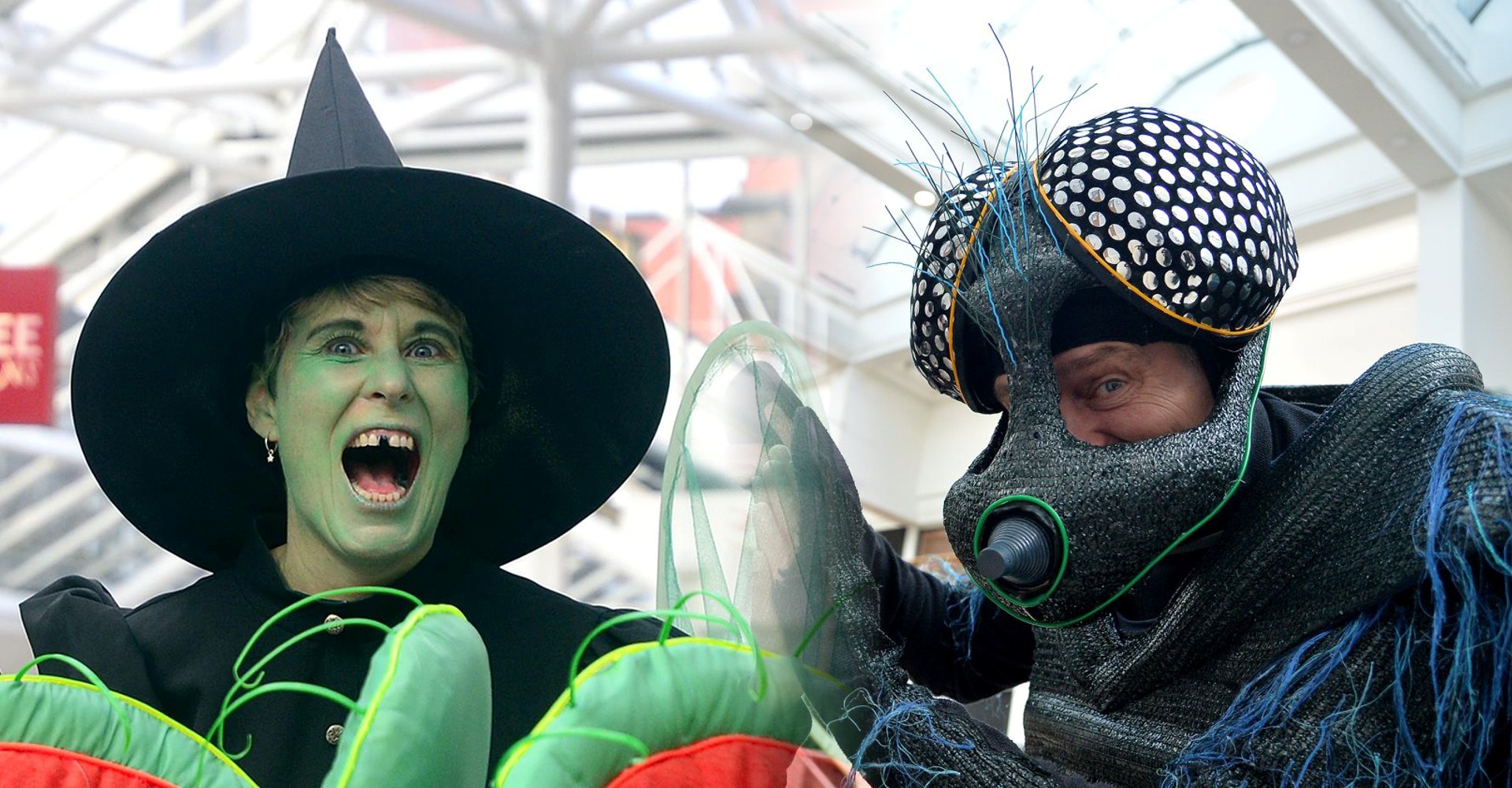 What to Expect
Belladonna and her fly arrive with their eerily festooned table that plays top Halloween tunes and neatly transports all the props. Mind reading and invisible card magic all feature building up to the most dangerous trick of them all "The Giant Finger Chopper". To finish everyone gets to join in with the Time Warp!
The Rockin' Robins will flock to your door with festive magic and fancy footwork. On their quest for a swinging nest they will spread Christmas cheer and share their joy of jiving.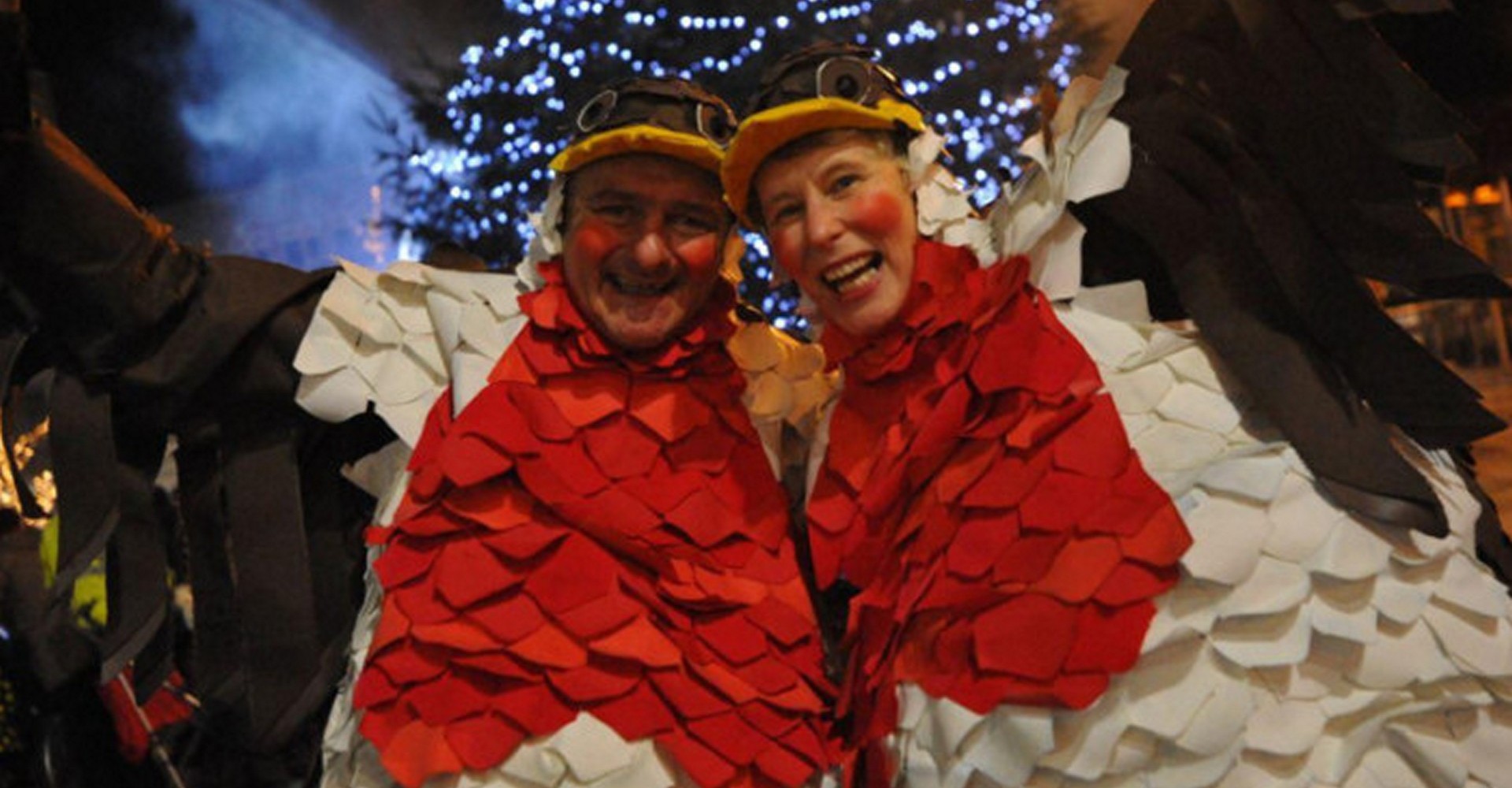 What to Expect
These two cheeky birds arrive with their festively trimmed table that plays seasonal tunes and neatly transports all the props. Audience participation is a must whether reviving a dropping holly ball or cavorting to the Birdy Song. The finale features a swing dance routine to the tune of Red Red Robin with a fantastic hand jive section where the audience is encouraged to join in.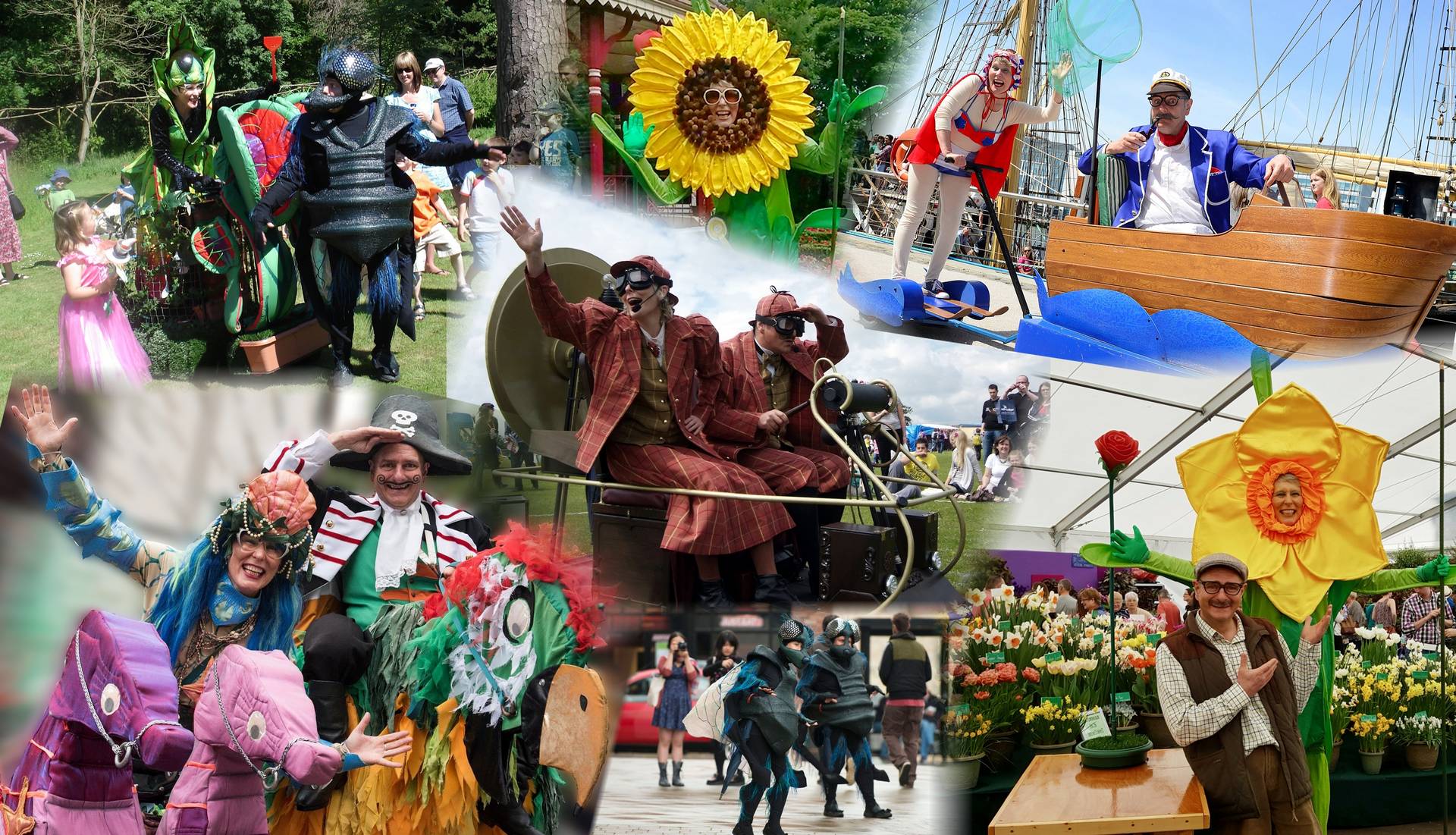 Bell and Bullock's charm and approachable nature means they are a constant hit with our audiences and never fail to amuse, entertain and delight anyone and everyone they engage with.
THANK YOU so much for your hard work at Saltburn Food Festival on Sunday. We have had loads of great comments and good feedback RE your involvement, and I personally loved seeing you all there.
Bell and Bullock are a fantastical duo that keeps audiences of all ages amused, inspired and captivated. The creative concepts, costumes, personalities and performances are unique and inventive. They are also both professional and dependable.