Perfect for Parades
Indoor and outside events
About the Walk/Drive about
Our poor friend Robin Redbreast is being chased by the evil Snow Queen. She roams around in pursuit of Robin in her amazing and surprisingly efficient Snowman drawn chariot, trying to woo, charm and lure the audience in to telling her just whereabouts he is! After some panto inspired 'he's behind you!' and plenty of encouragement to boo and hiss the wicked, villainous queen (as if encouragement was needed!) will she successfully trap our feathered friend, or will it be one of you who is captured?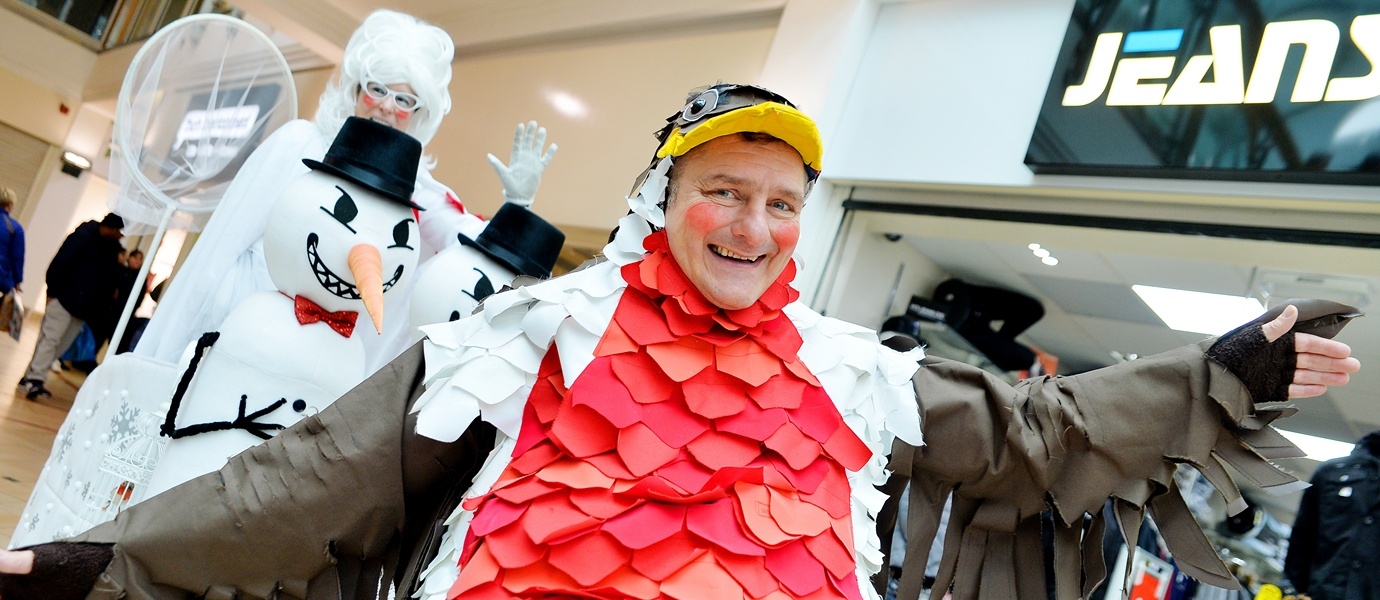 What to expect
This act features an impressively giant Robin on foot (claws, wings etc…) being chased by the evil Snow Queen in a Snowman drawn chariot. She tries ever so hard to catch him in her net, but often misses and catches poor, unsuspecting passers-by. He tries to hide behind people and get them to take him home with them to safety, away from the Snow Queen (your sanctuary is of course discretional). With wonderfully vivid and richly ornamented fairy tale costumes, fun, playful characters and a truly amazing snowmobile, Snowbiz is a wonderfully wintry walkabout.
How to Book
If your charity extends as far as Robins, and you are of course looking for an impressively fun act for your event, Snowbiz is most definitely for you! The successful rescuing of our good friend Robin Redbreast from the villainous queen is enough to brighten even the darkest winter. Add to that the colour and splendour of their exquisite costumes, you're guaranteed to have a wonderful, fulfilling time! The very mention of a snowman drawn chariot should be enough, but if not it is worth noting how inclusive and interactive this splendid act is; perfect for children, and admired by adults alike!
CONTACT US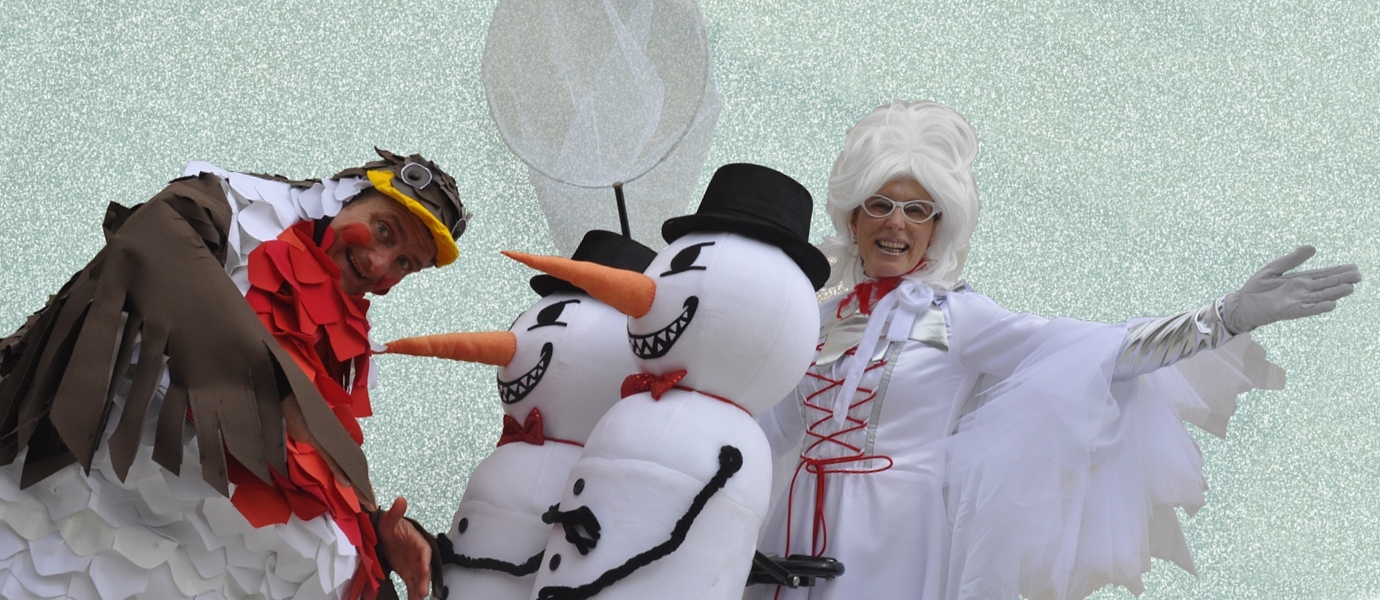 Bell & Bullock bring their wonderful playfulness, immense talent and generous enthusiasm to every single thing they do – be it circus training or one of their highly entertaining performances. Brilliant show-people and consummate professionals who are a joy to work with.
Bell and Bullock are a fantastical duo that keeps audiences of all ages amused, inspired and captivated. The creative concepts, costumes, personalities and performances are unique and inventive. They are also both professional and dependable.